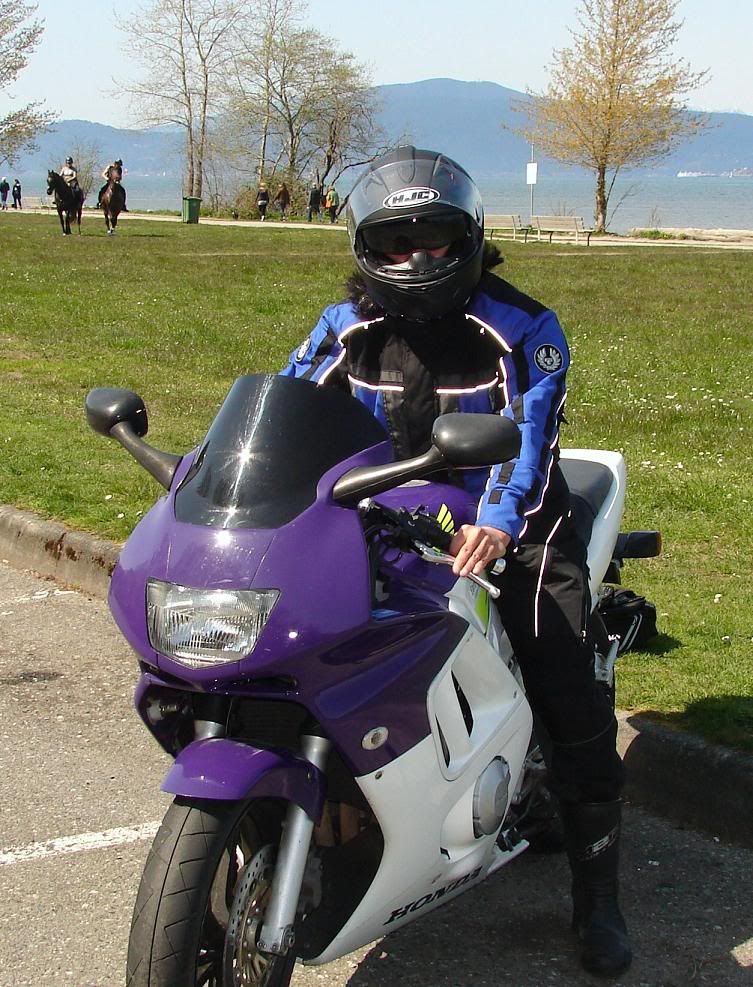 So what if there are two Mounties charging after me? They have one horse each; I'm sitting on 105 horses! lol The 1996 Honda CBR600 F3 was the racing champion of its time, and remains a champ amongst steel-framed (vs the lighter later-model aluminum-framed) "Supersport" bikes (racing lingo) or "Superbikes" on TV. The 600 is the most hotly contest size class on the street or in the track.
I sold my blue 2005 Kawasaki Ninja ZZR250 to my Vancouver friend Joyce...
and sold my 1996 turquoise Suzuki Katana GSX600F to an Egyptian student living in Nanaimo BC, who took the 2-hour ferry over just to look at the bike, and fell in love with it at first glance...
and bought this 1996 Honda CBR600 F3 from a UBC student. The reason for the former switch is that a 600 is much more comfortable for highway riding than a 250. The reason for the latter switch is that the Honda is the champion and top model 600 sport bike of its time, 20HP more powerful than the Kat, and 40 lbs lighter, which make for a superior ride, although the Ninja and the Kat themselves are superb bikes in their own right. All three bikes are beautiful in my eyes.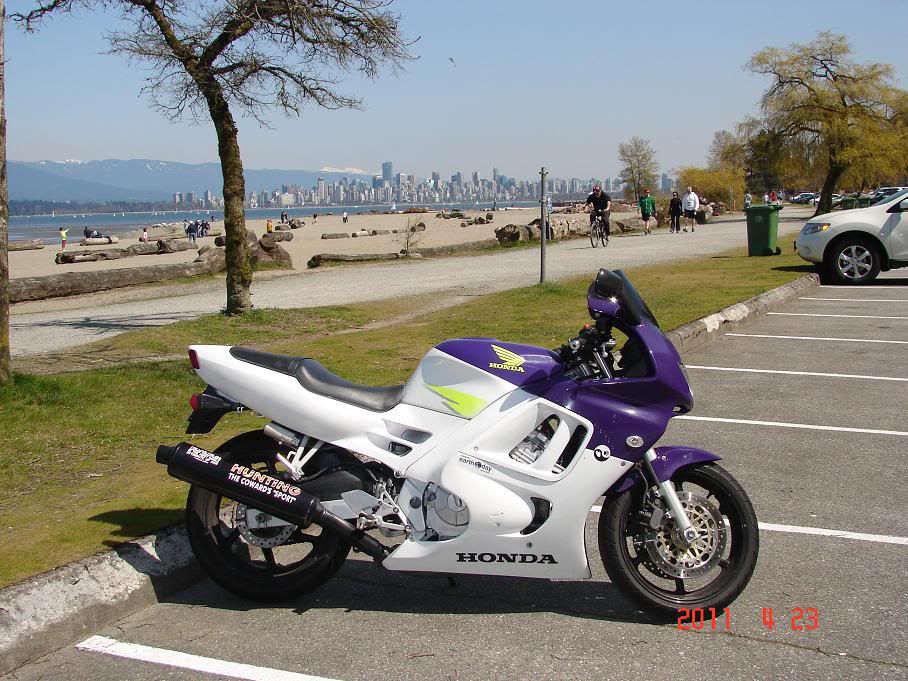 It was a glorious Spring afternoon. No way to sit at the computer for too long. On the beach, the AR Bike gives hunters a piece of his mind (see tailpipe below). This bike also offers more "advertising white-space" as you can see. Decoration is not yet complete, it's a work in progress.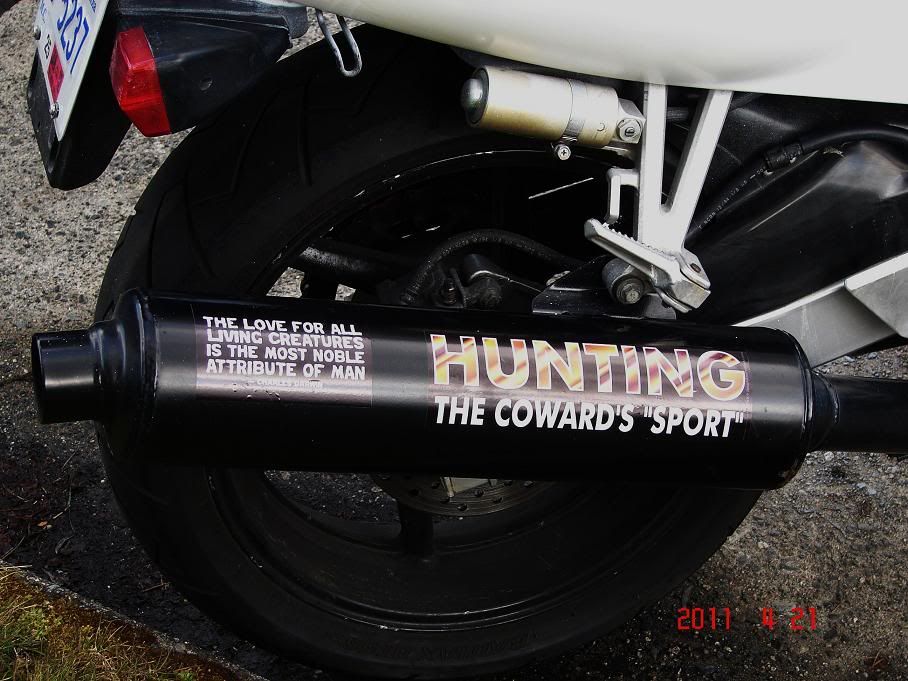 The ANTI-BIKE roareth!
Go ahead, make my day.
Where people and dog are happy...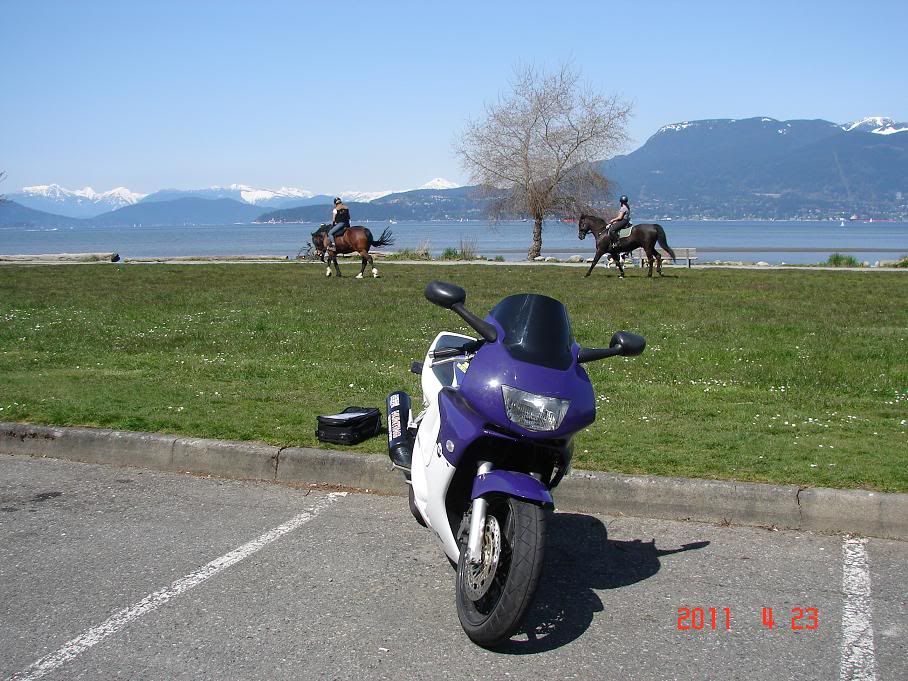 ... and sleek horses from Southlands (~55th Ave.), having trekked through the Pacific Spirit Park (one of the biggest urban forests anywhere) to Spanish Banks on S.W. Marine Drive = 0th Ave...
... and youthful seniors from the neighborhood...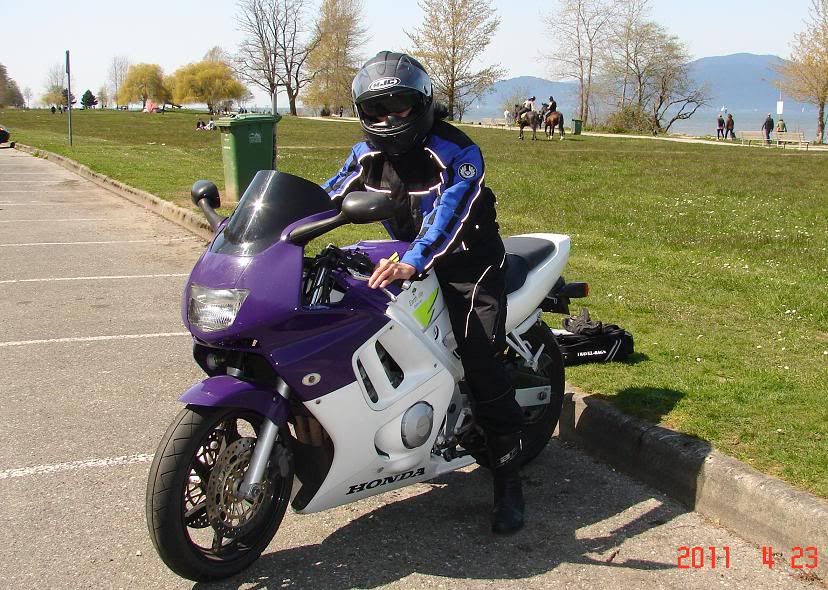 the rider being one, and, actually, so is the AR Superbike, though it still pulls like a bull and runs like a cheetah. To ride a cheetah - hmmm.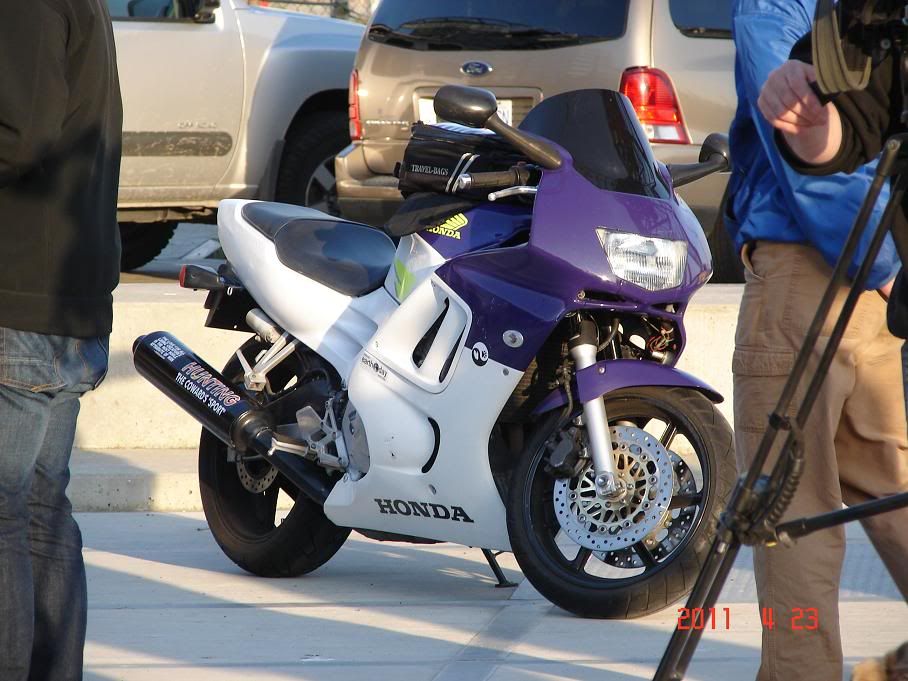 But it can't be play all the time. There is work to be done, and wrongs to be righted, and compassion to impart unto humankind.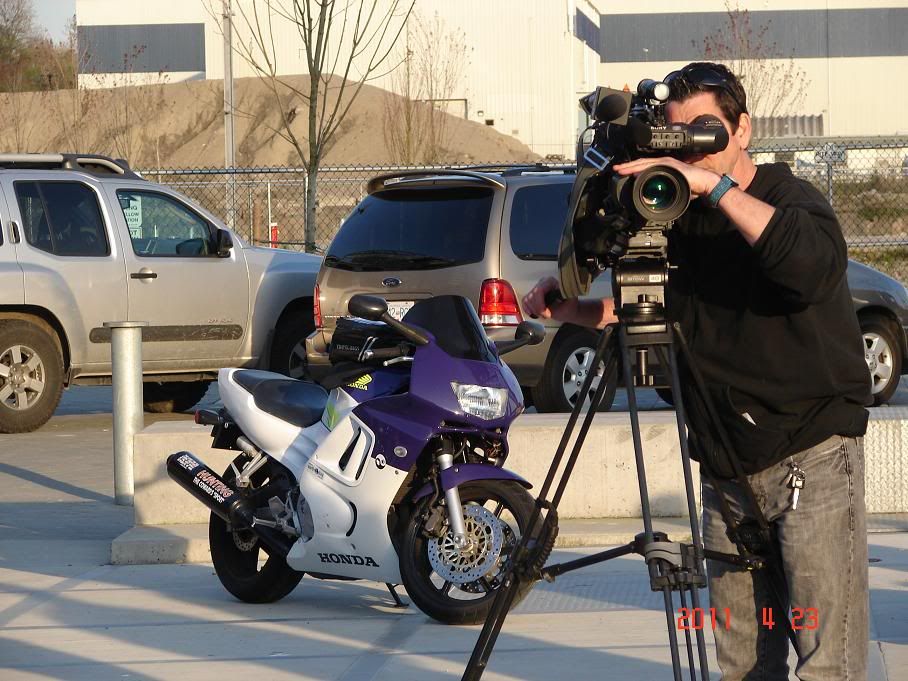 This evening, the AR Bike goes to North Vancouver to attend the 100-Dogs Rally...
... to join with activists in numerous other cities and their canine companions...
... to rev for Doggie Rights, and therefore, Animal Rights!
These pictures will tell their own collective story.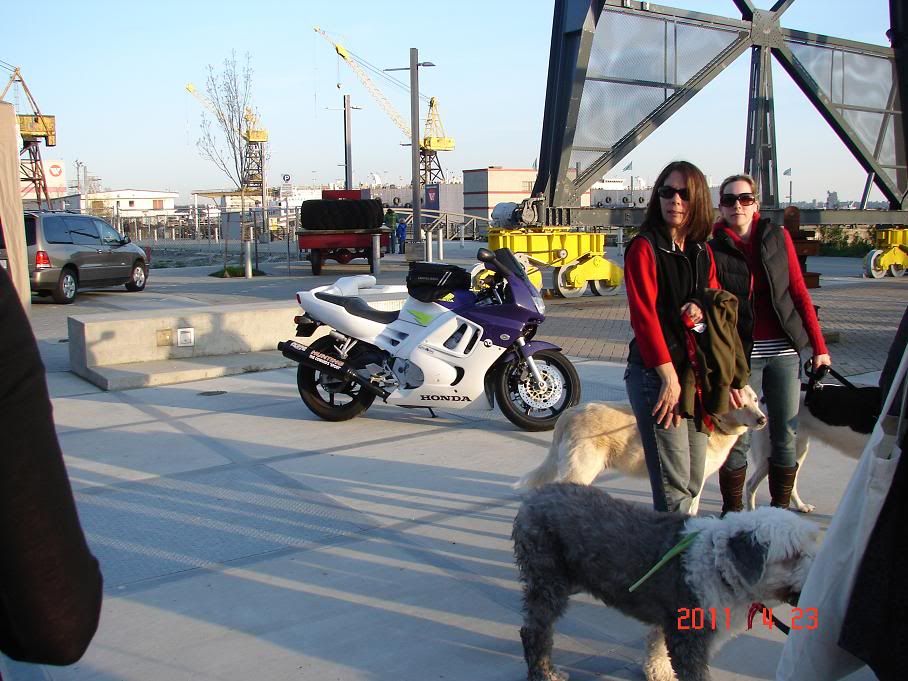 Enter, enjoy, empower, embed in your heart.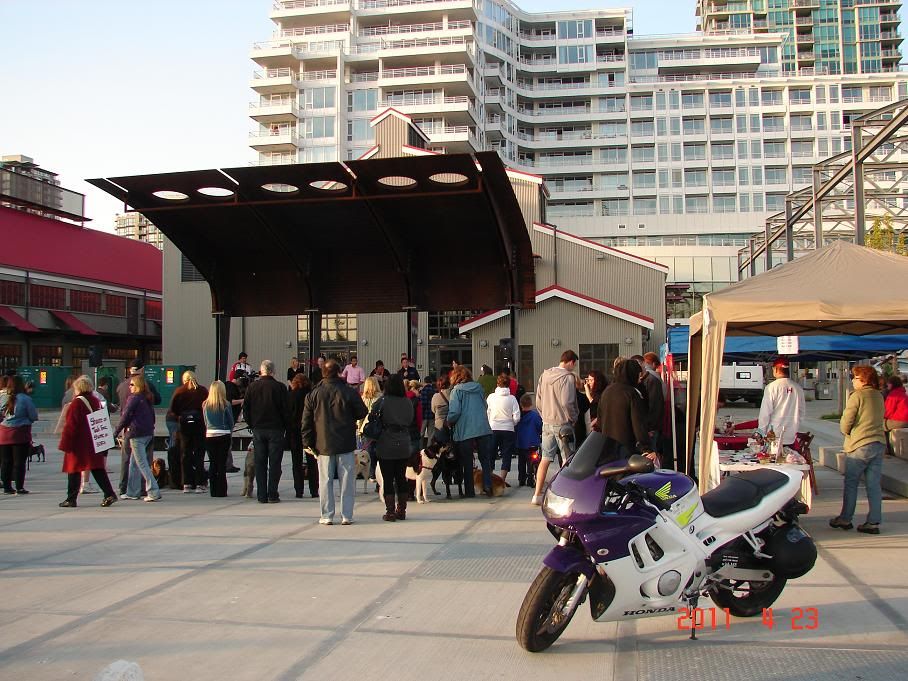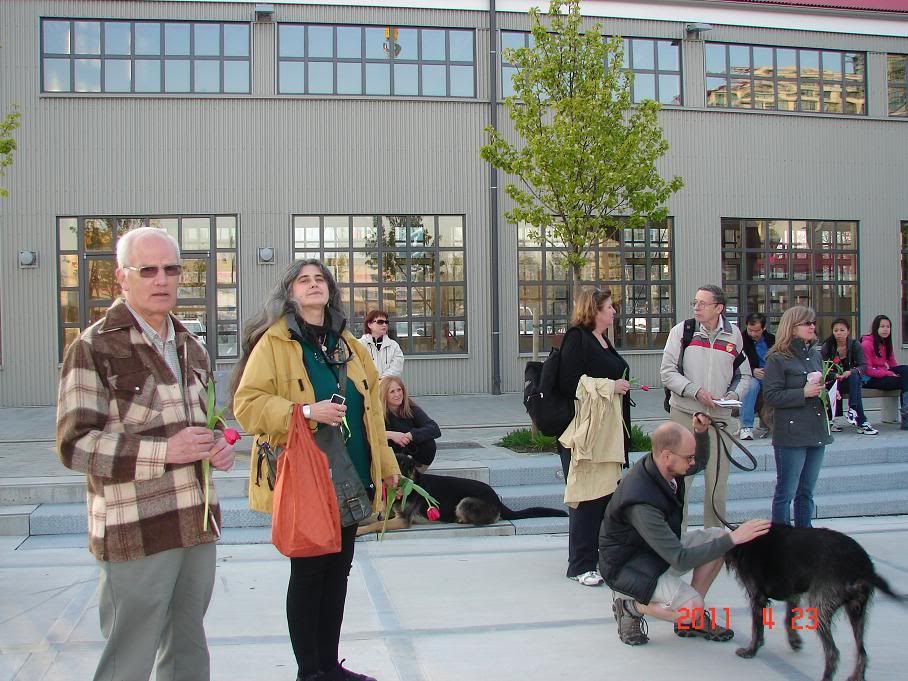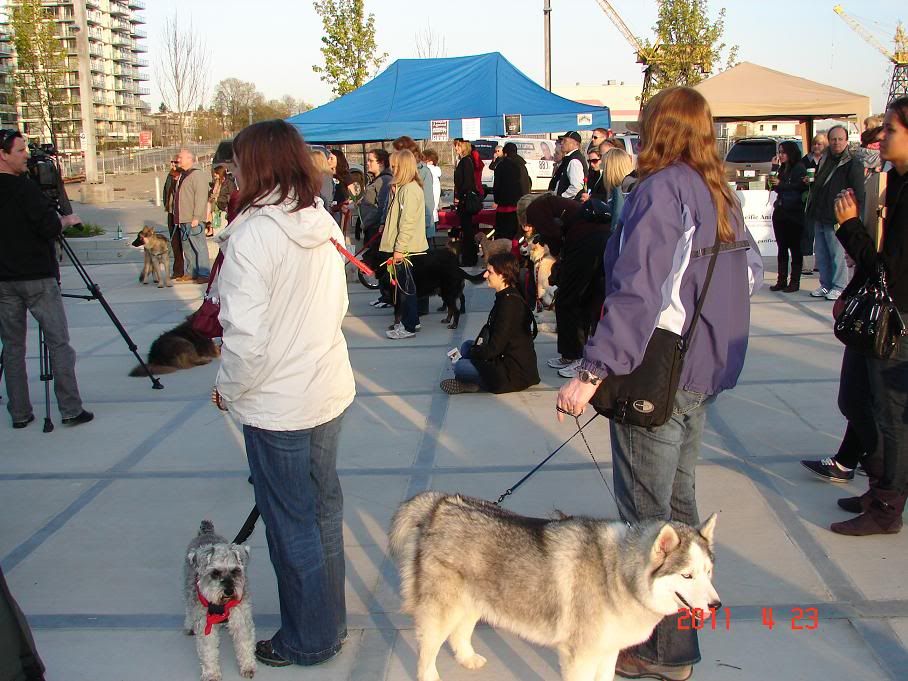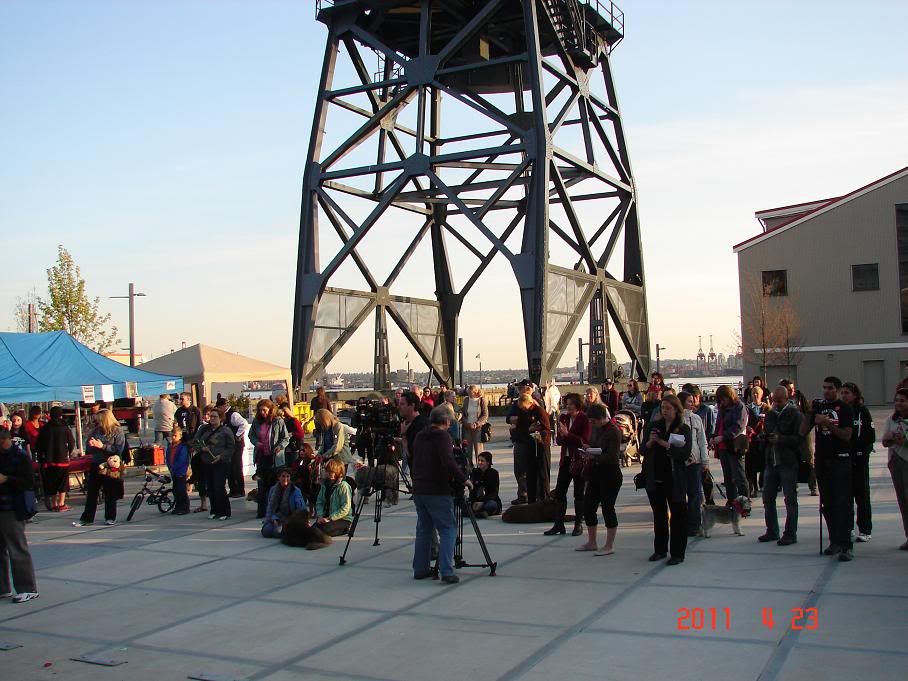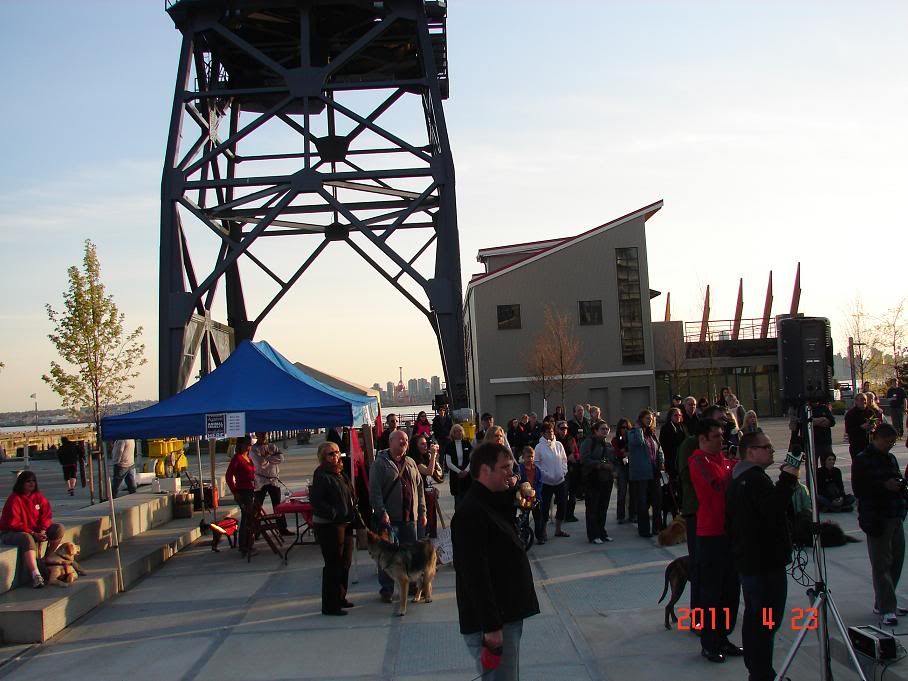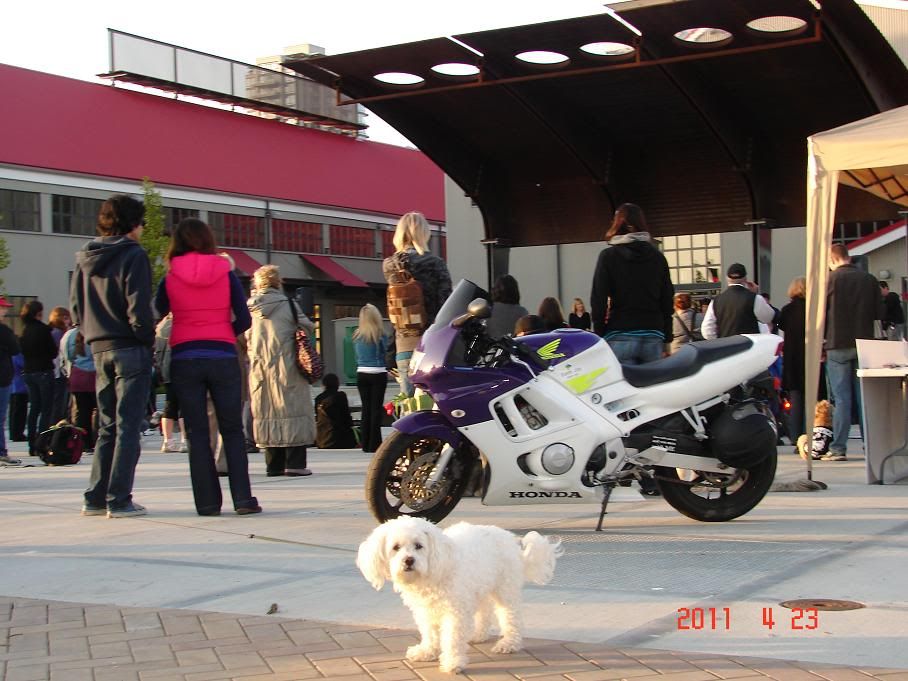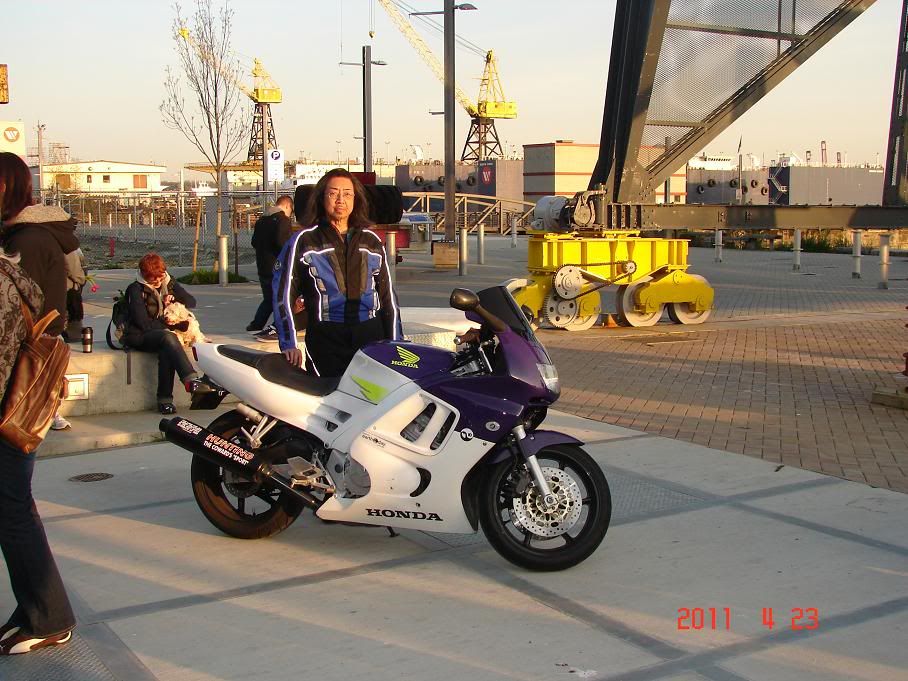 Crystal Arber, event organizer.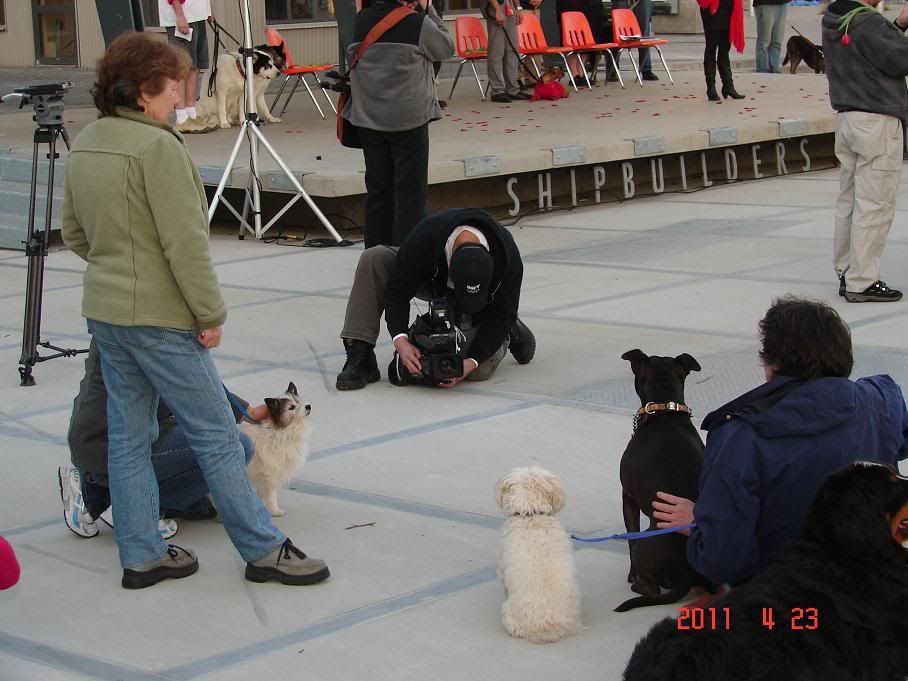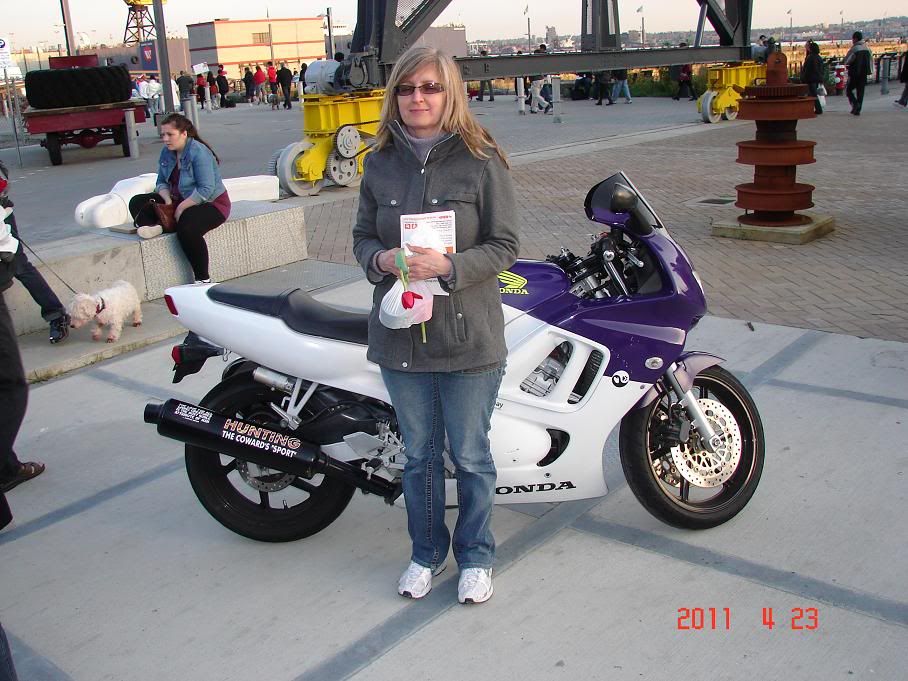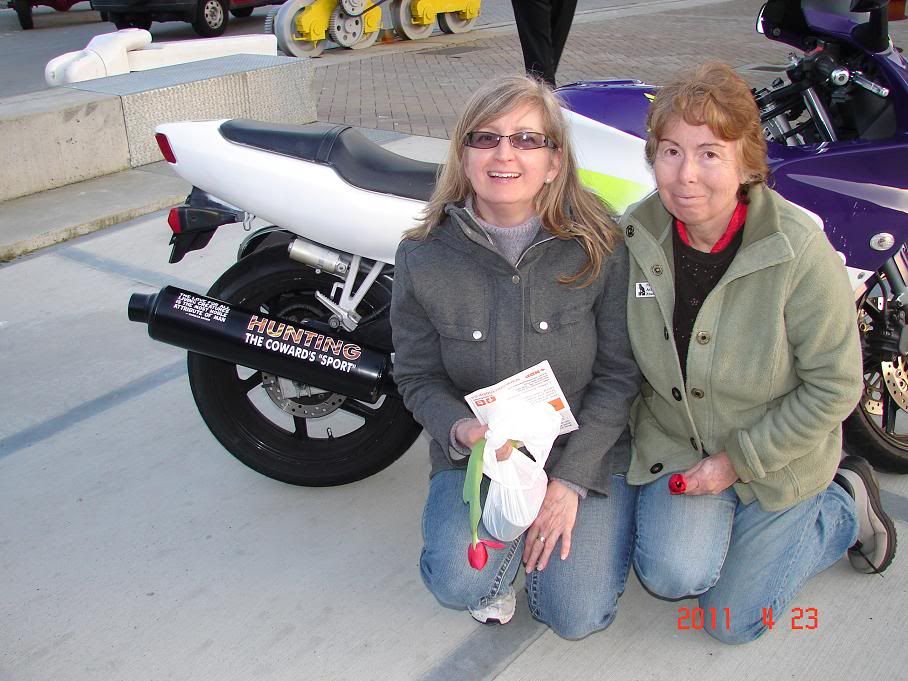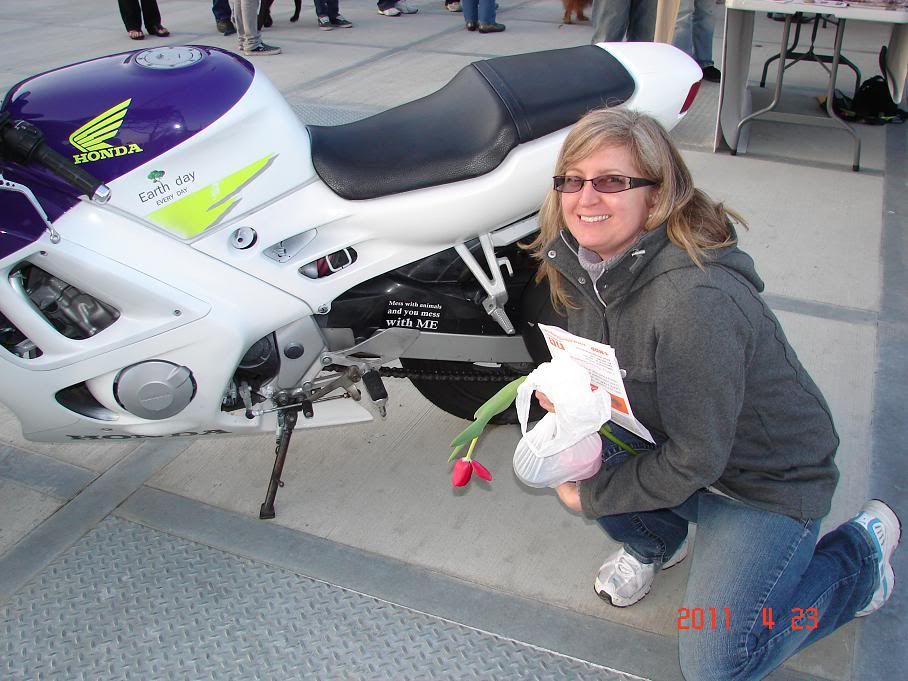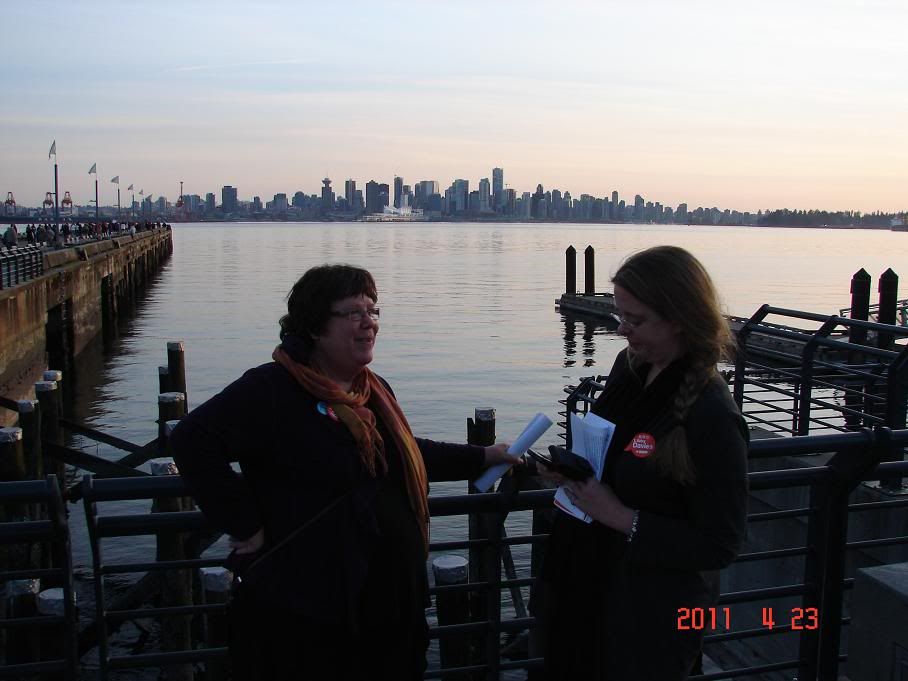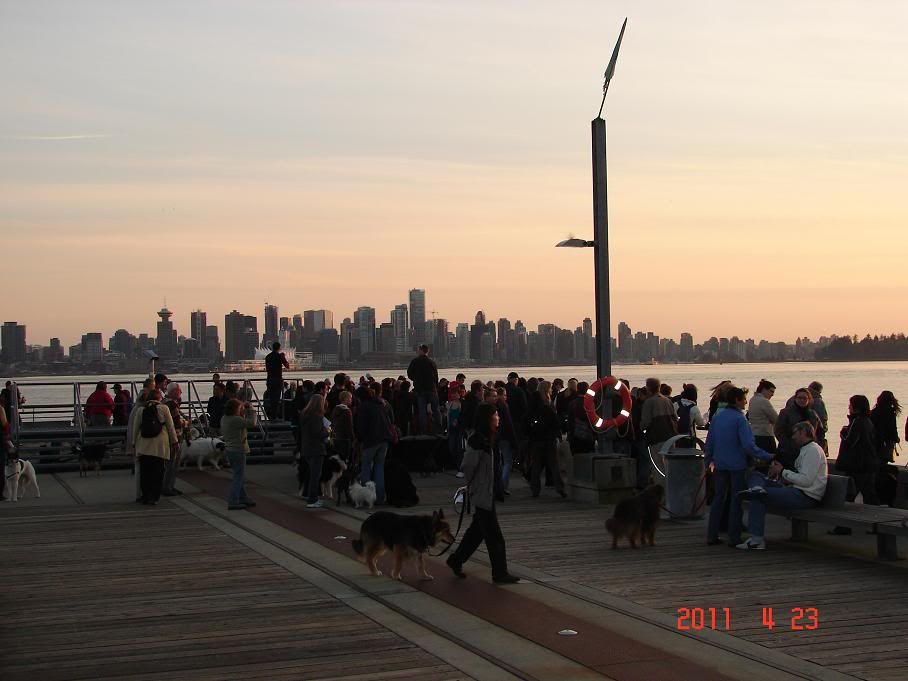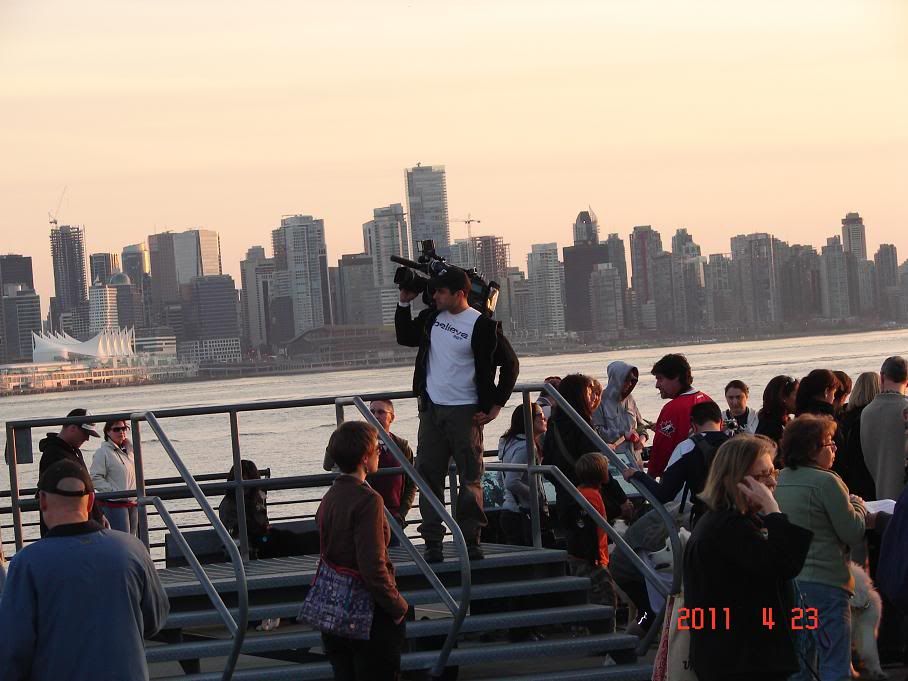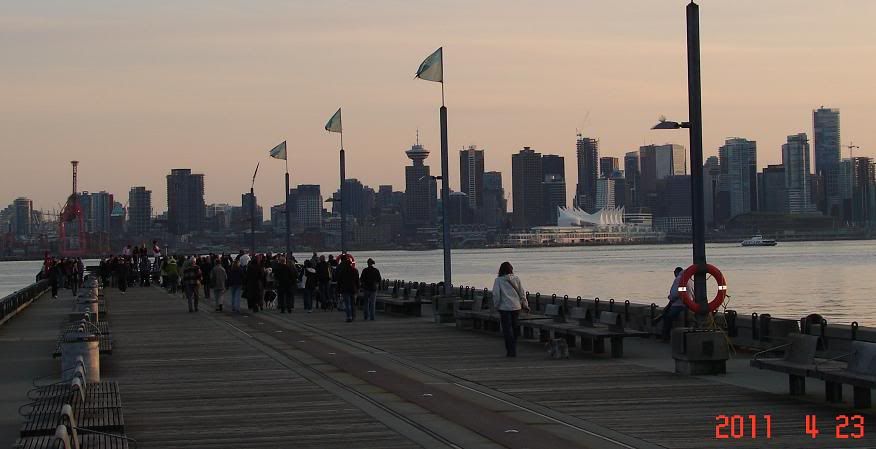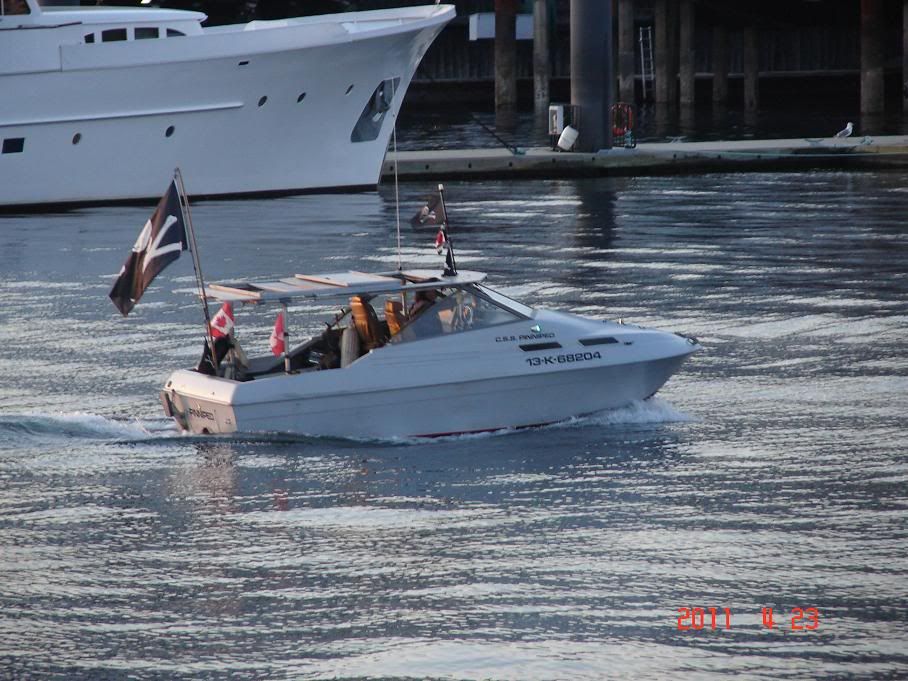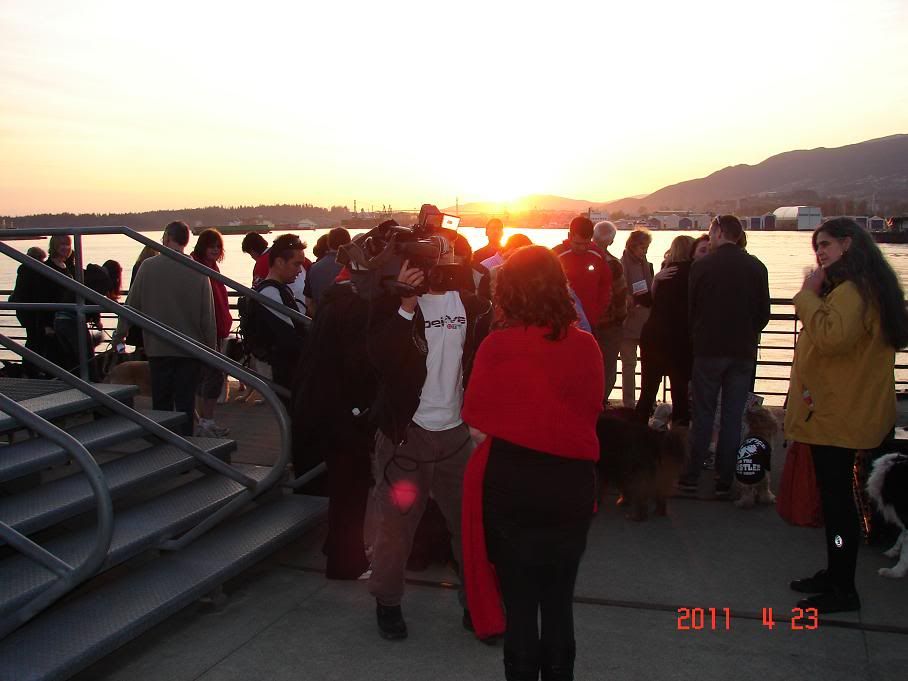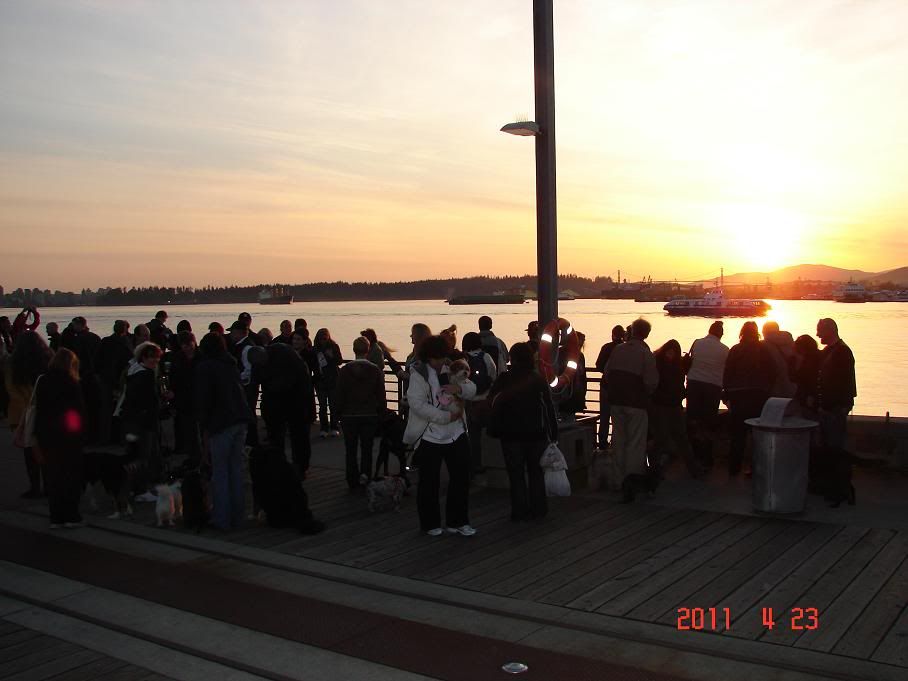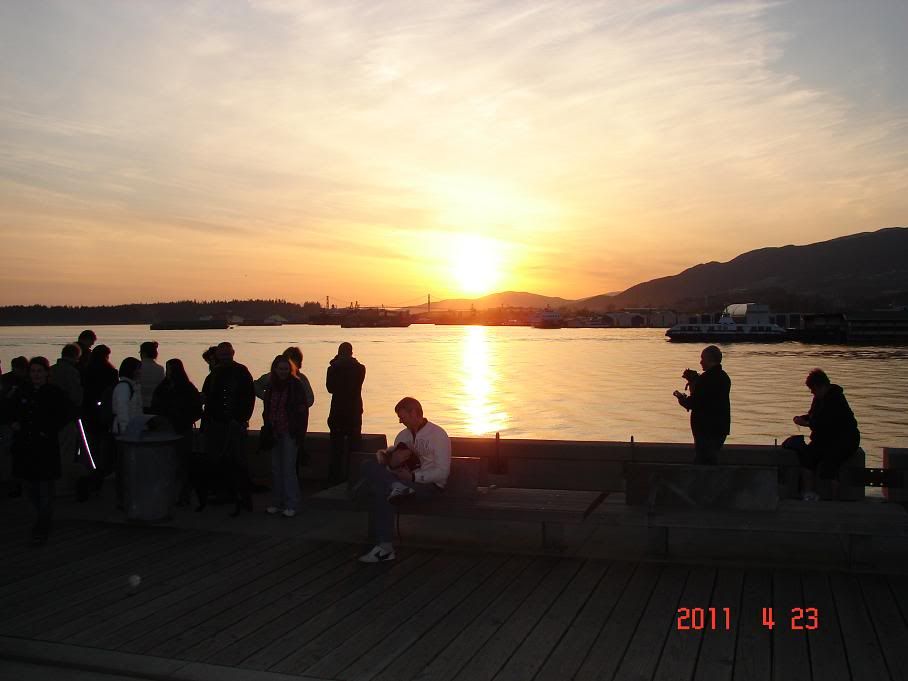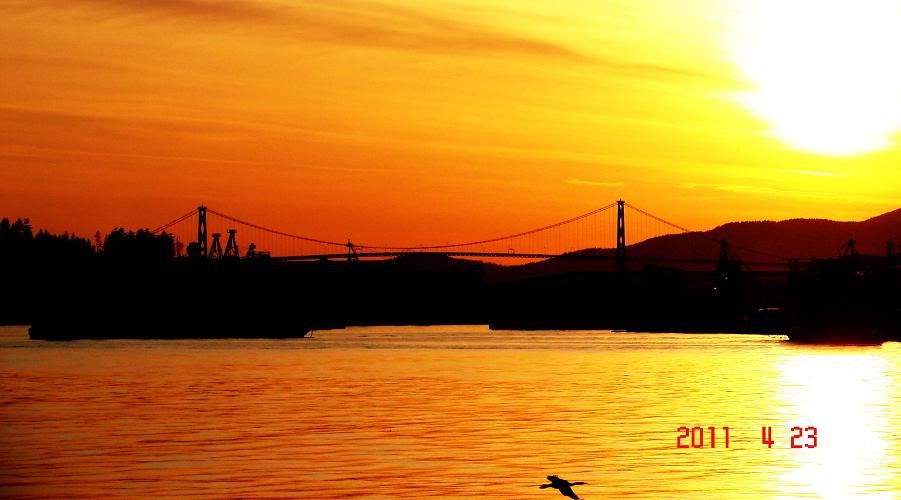 Anthony Marr, Founder and President
Heal Our Planet Earth (HOPE)
Global Anti-Hunting Coalition (GAHC)
Anthony-Marr@HOPE-CARE.org
www.HOPE-CARE.org
www.facebook.com/Anthony.Marr.001
www.facebook.com/Global_Anti-Hunting_Coalition
www.myspace.com/AnthonyMarr
www.youtube.com/AnthonyMarr
www.HomoSapiensSaveYourEarth.blogspot.com
www.myspace.com/Anti-Hunting_Coalition
www.ARConference.org
206-259-9679