2010-05-06
Anthony Marr's CARE-7 tour blog #13
Las Vegas, NV
May 4, Tuesday, was my last full day in California, and even I say that it was a day of well deserved R & R, but still, I spent the whole day on the computer, save a fun late afternoon with Julie and Steve Meskell, and Catherine Garneau who took the day off work to help me reorganize the tour in this our last shared day before rejoining for a few days at the Animal Rights Conference at DC in July.
I updated her on the current state of the organizing effort. Nevada has been pinned down with a video interview by the top Las Vegas Vegan Chef Mayra at 5:30 pm, May 5, followed by a potluck speech by me around 6:30 pm at the Love's Alchemy Spiritual Center, the use of which being generously donated by Stephanie Graham. Arizona is reasonably well developed, with a potluck speech in Phoenix on Friday evening, May 7, and a funeral motorcade in Chandler on Saturday afternoon, May 8, plus a probable event in Tucson on Monday, May 10. Only Flagstaff seems to be a dead issue. Likewise, New Mexico seems to be a vacuum for both Albuquerque and Santa Fe. And while Texas has supporters in all of El Paso, San Antonio, Austin, Dallas and Houston, only El Paso has been finalized, while the rest need more work. Farther east, all of Louisiana, Mississippi and Alabama are undeveloped, and while Florida has opportunities enough for 7-8 events, and local interest aplenty, nothing has been finalized either. The states after Florida, except for sporadic and haphazard bookings, such as upstate New York and Ohio, nothing has yet been systematically touched. Catherine took this all in with calmness, but I could see she was beginning to realize the scale of the problem, though I could also sense her quiet determination to see it through to its proper conclusion.
This being my last day with my blue Ninja motorcycle, and Catherine having become "addicted" to it, we decided to go for a 60-mile return ride from Santa Ana down the winding Santiago Canyon Road to the twisty Live Oak Canyon Road and further the Trabuco Canyon Road. Steve and Julie Meskell were excited to join us by Steve's SUV. At the spur of the moment, I offered to give Julie a ride outward part way, since she had been on a bike only once, and that was when she was 12 years old. With some reluctance, she accepted. Our plan was to switch passengers to Catherine half way out, so that she could ride the other half, and the whole way back. But as mistakes would have it, I did not turn right from Newport on to Chapman, and by the time I had turned back, Steve's SUV, with Catherine in it, was long gone. With Julie holding on for dear life, I rode the bike down Santiago Canyon Road, expecting and hoping that Steve would be waiting for us somewhere along the road, but his golden SUV was nowhere to be seen. Presumably Steve assumed that my bike had taken another route after the mistake and was ahead of him. So, Julie, who eventually did relax, enjoyed the ride all the way to the end, and part way back to Cook's Corner where Santiago and Live Oak met, making unanswered cell phone calls during brief stops along the way. At Cook's Corner, a biker's watering hole, I parked Blue Ninja in a highly visible spot, and sure enough, it caught the attention of Steve and Catherine as they drove by, and we exchanged hugs all around. To give Catherine her due share, we went back down Live Oak Canyon Road and Trabuco Canyon Road - the best motorcycling part of the route - with Steve's SUV behind and Julie on the cam, Catherine finally got the ride of her life. Near the end of Trabuco Canyon, we stopped for a bite on the tree shaded patio of a lovely Mexican restaurant. I basked in the warmth and good cheer of their company.
Catherine and I worked right through the evening. I meant to write blog #12 on this day, but the reorganizing effort and parking down the trailer in her backyard in Long Beach took up all the time, nor could I do so the next morning, the 5th, when I left by 11:30 am to make Las Vegas by 5 pm, after taking time to properly park down Blue Ninja in a side yard of the Meskells' property with a set of instructions for Steve to start and run it once every 3 weeks or so, and a walk in the nearby foothills with Charlotte Cressey and her smiling dog Teddy, joined by Julie, a small farewell gift from Charlotte.
The drive to Las Vegas via I-15 was smoother than I had hoped for,


and I arrived at the Love's Alchemy Spiritual Center with time to spare, where I was welcomed in by Stephanie Graham, a young Afro-American woman, and embraced by the famous Chef Mayra herself, who gave me a glowing intro at the video interview, and led me on with wonderful questions. After the interview, a young Afro-American couple set to burning the raw footage on to a DVD and gave me a copy of it to take away. Later, Catherine told me that she watched the interview live on her computer, and said that it was good.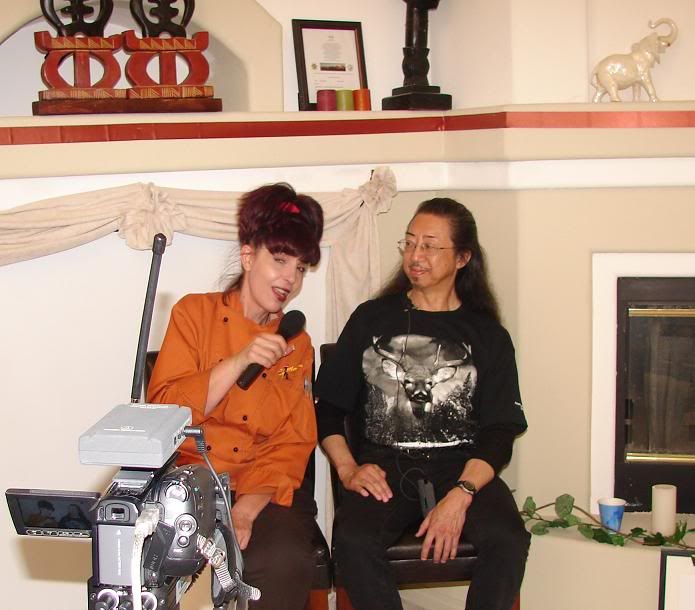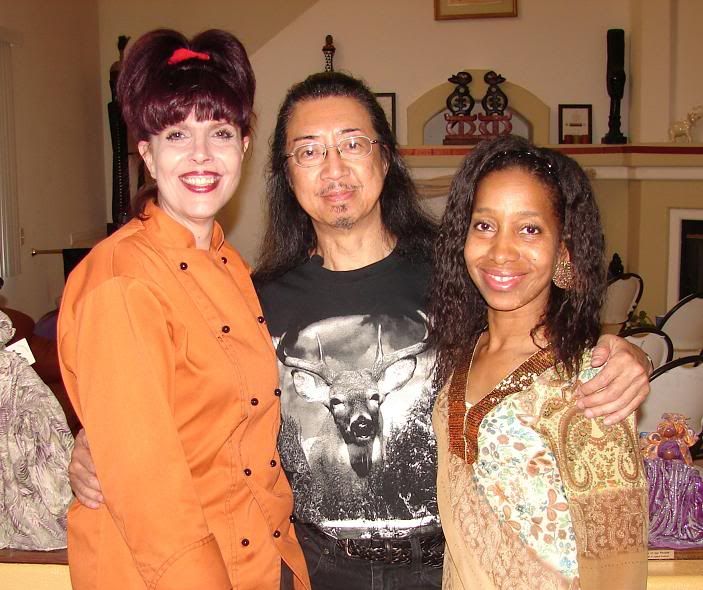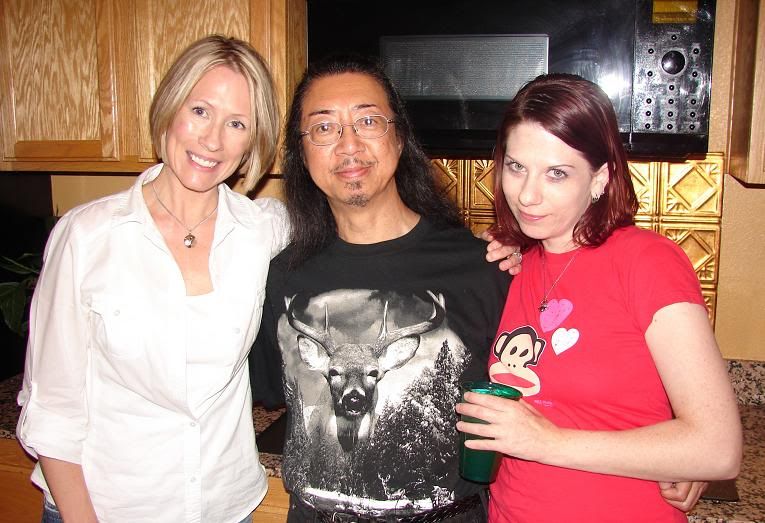 After the potluck, my dear friend Michelle Marchese ("mar-KAY-see"), who had just aced her final exam in Environmental Studies, she believed, gave me another glowing intro, describing me as "the rock star of the animal rights movement",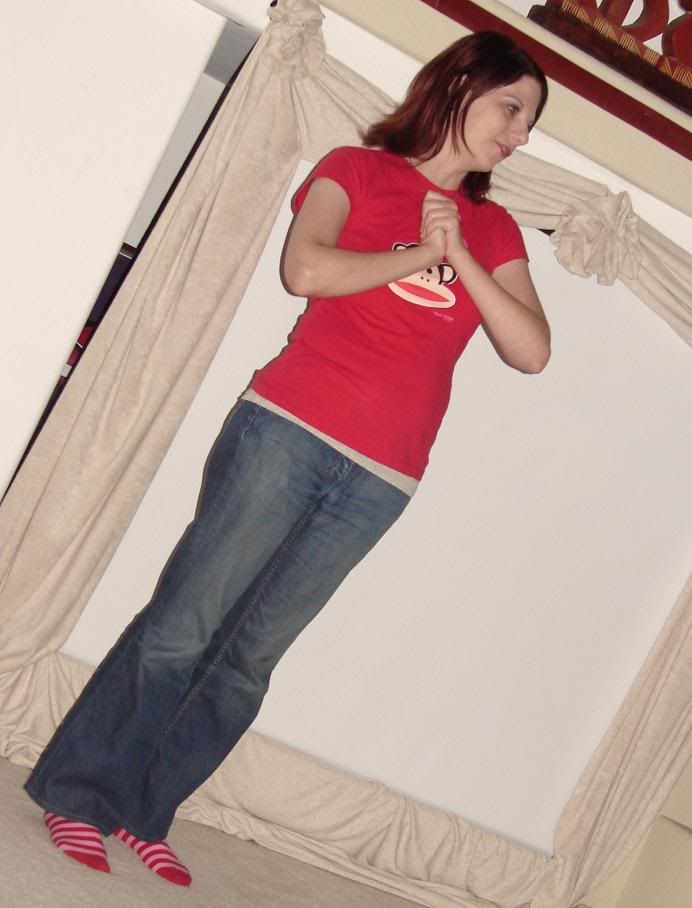 after which I made my "Homo Sapiens! SAVE YOUR EARTH!" speech which again change the worldviews of those present, I do so believe.
At the end of the talk, I asked the audience for a place to stay, and a hand shot up from a man in the front row. His name is Greg Lewis. I GPSed my way to his place, which reminded me of my own residence in Vancouver - a modest house shared by several young people, including another man named Dale Gilbert who was also present at the potluck talk. Dale offered me his own room, while he went to Greg's room while Greg went to his girlfriend's place for the night. Hospitality comes in a broad range of variations.
The next morning, the 6th, I was treated to coffee and a light brunch by two young women. Michelle came by after work around 1:30 pm and took me to Las Vegas's only vegan restaurant the Red Velvet Cafe on E. Safari and Buffalo. I remember the streets not for no good reason, which I will reveal in a moment. I ordered a delicious vegan pasta with veg "meat balls" and a salad, and we had our first in-depth conversation since we first met at AR2009 in LA. Before I left CA for Las Vegas, Paul Fusch, who was a good friend of Michelle, told me what an amazing activist she was, often holding demos all on her own, saying that she wanted to be "the next Anthony Marr", and that, before meeting me, she had studies my work, and subsequently had the cause to write me directly, saying, "Anthony, I find you to be one of the most amazing, intelligent, compassionate and kind people I've ever had the pleasure of knowing. Meeting you was the highlight of me going to the conference last year." During the lunch, she in turn amazed me by her own intelligence, energy, sincerity, compassion and wit. I had planned to start driving for Phoenix by 3 pm, to arrive by 9 pm. But by 3, I discovered that I had left my car key in the ignition. AAA took a good 20 minutes to verify my policy, and the tow truck took another 30 minutes to arrive. So, Michelle and I talked some more, during which time she mentioned a friend who lived in Albuquerque named Adriana who was at the Animal Rights Forum, and who had told Michelle that of all the speeches she attended, mine was the most astounding and left the deepest impression. Since New Mexico was a vacuum on my itinerary, I asked Michelle to ask Adriana whether a potluck speech could be arranged for May 15, Saturday, the day before the El Paso speech arranged by Greg lawson for May 16, Sunday, and Adriana enthusiastically agreed. In Michelle Marchese I do believe that I have made another devoted friend for life. Speaking of life, how strange it unfolds sometimes. Maybe I should leave my car key in the ignition more often.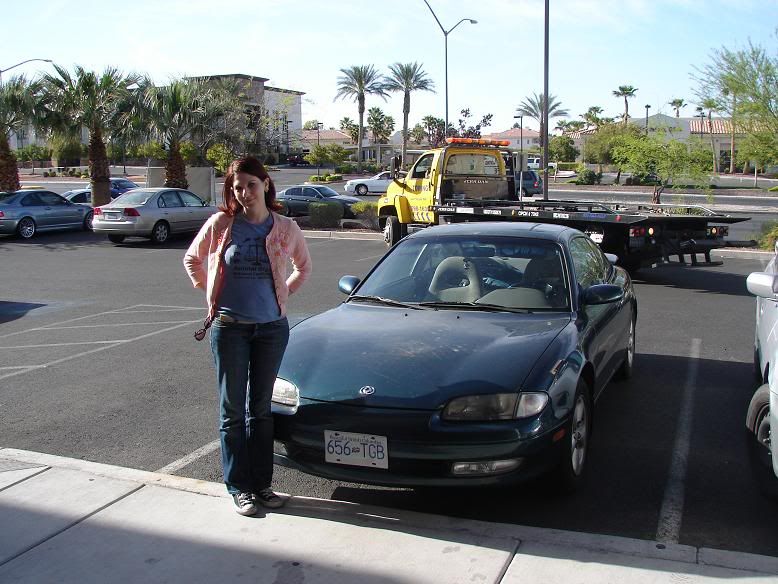 By the time I left Las Vegas, it was past 5 pm, and my GPS showed an ETA of past midnight. I called my Phoenix host Michelle Andria who told me that she would leave the door unlocked for me. I fought Las Vegas's rush hour for a bit, but once out of town, the freeway was mine. I took a bit of time taking pictures at the Hoover Dam and of the new bridge under construction, which brought the ETA even later, but since I did not feel rushed, I took my time.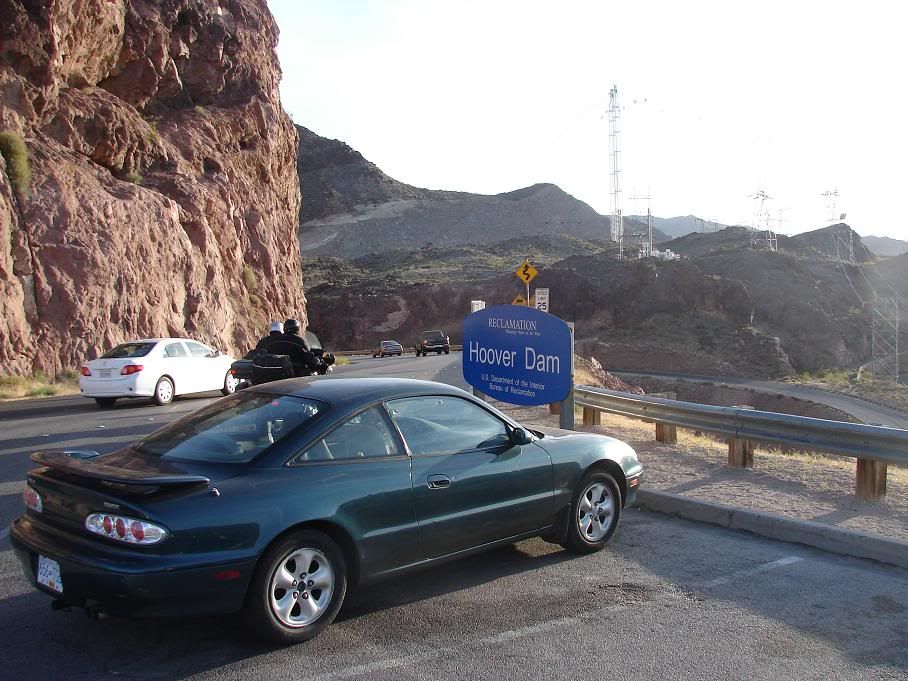 One thing I could not miss was how low the water was in the reservoir.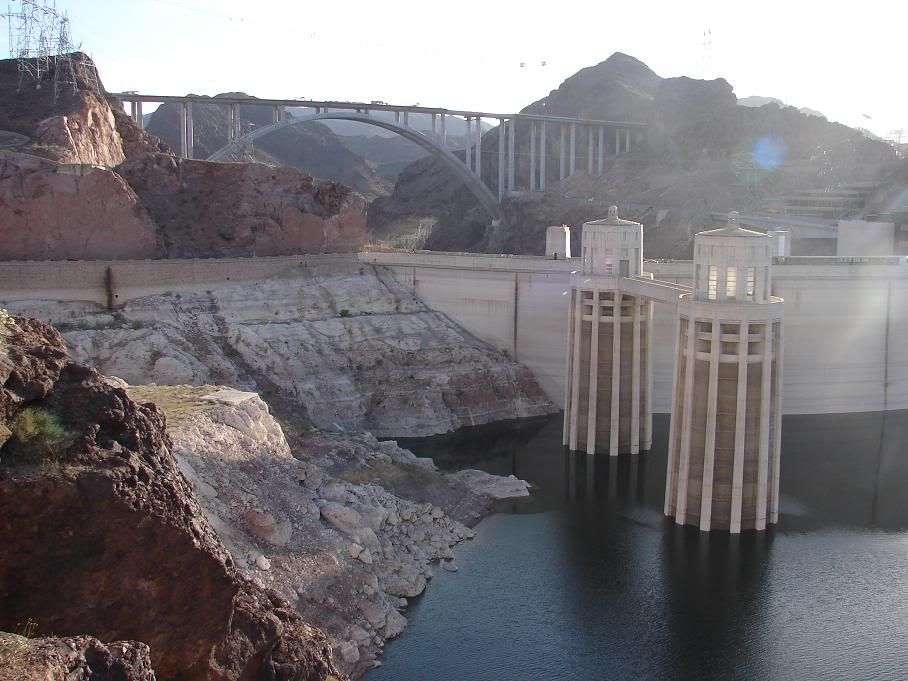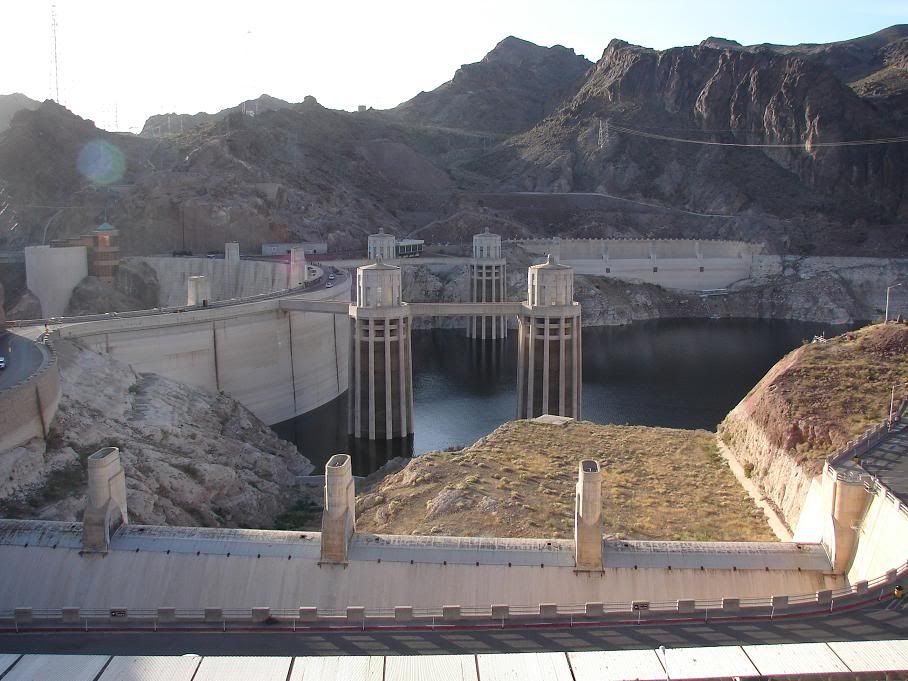 After sunset, I abided by my night-driving formula to pick a fast car to follow, and settle for a truck going at 80 mph, which did happen to be going to Phoenix. At this speed, I beat the GPS ETA by a full hour, arriving at the Andrias' home shortly after 11 pm, by which time the house was dark, quiet and serene.
Anthony Marr, Founder and President
Heal Our Planet Earth (HOPE)
Global Anti-Hunting Coalition (GAHC)
Anthony-Marr@HOPE-CARE.org
www.HOPE-CARE.org
www.MySpace.com/AnthonyMarr
www.YouTube.com/AnthonyMarr
www.myspace.com/Anti-Hunting_Coalition
www.facebook.com/Anthony.Marr.001
www.facebook.com/Global_Anti-Hunting_Coalition
www.HomoSapiensSaveYourEarth.blogspot.com
www.facebook.com (search for "Anthony Marr Heal Our Planet Earth")
www.ARConference.org