Media Release
for immediate release
Vancouver should take the lead in banning shark fins in Canada and worldwide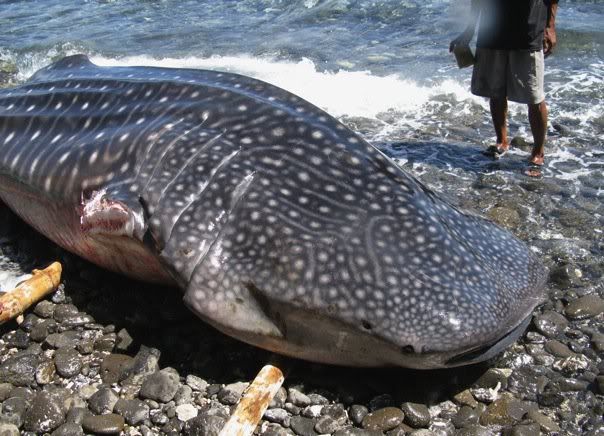 Very rare whale shark definned
Chinese Canadian author Anthony Marr, winner of the prestigious Henry Spira Activist Award at the 2010 Animal Rights National Conference in Washington DC (www.ARConference.org), will host a media demo in Chinatown followed by a 2-block guided tour of some of Vancouver's shark-fin hots spots. TV cameras will be led into shops where shark fins are openly sold.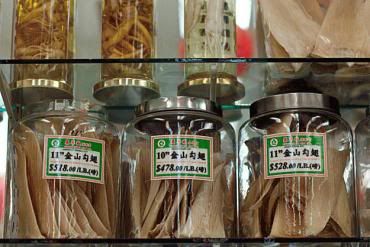 Place:
at or near the Chinatown Pavilion on Pender and Carrall, Vancouver
Time:
July 9, 2011, Saturday
media conference and demo - 10:30am
2-block guided tour - 10:45-11:15am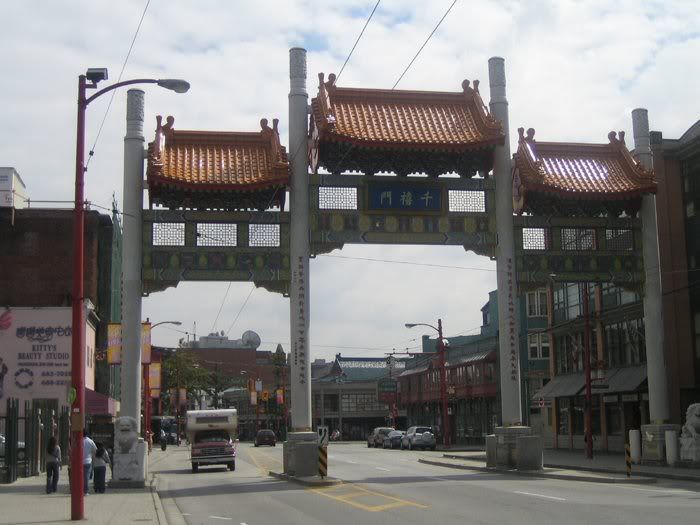 Anthony Marr performed a similar operation in 1995/1996, then focusing on the traditional Chinese medicines (TCMs) containing tiger bone, bear bile and rhino horn. This campaign went national, then international. Within 6 months, this operation forced a new federal law called WAPPRIITA, which banned the sale of any item containing endangered species ingredients (http://dearhomosapiens.blogspot.com/2011/05/prologue-8-bloody-superstition-and-new.html).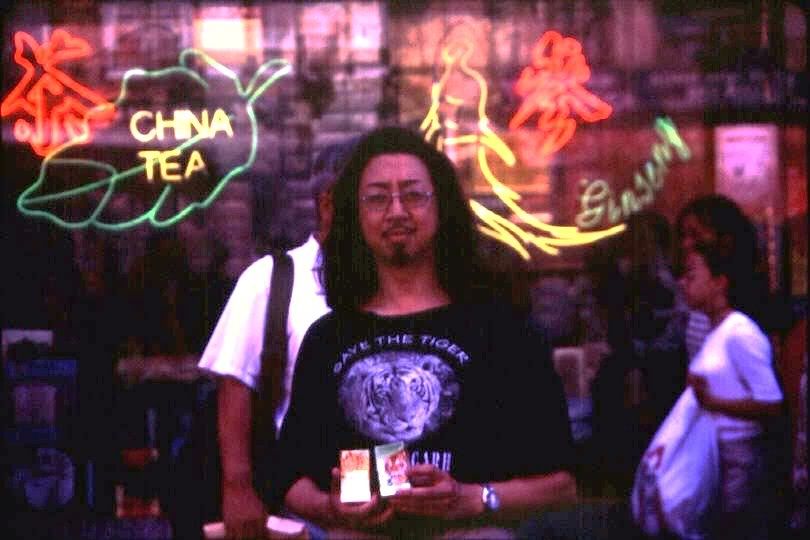 Anthony Marr in Chinatown, with tiger bone medicines he just purchased off the counter
"It is now the turn for the sharks and sea horses," says Marr. "Due to the global Chinese demand for these 'products', the practice called 'shark finning', where fisherman cut off the fins and cast the still-alive sharks back into the water, has gone out of control, globally, involving even the Mafia. Many local shark populations have been decimated. Same can be said about the sea horses used in TCMs."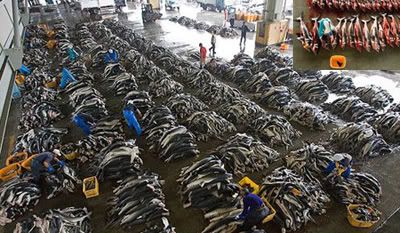 Japanese shark fin depot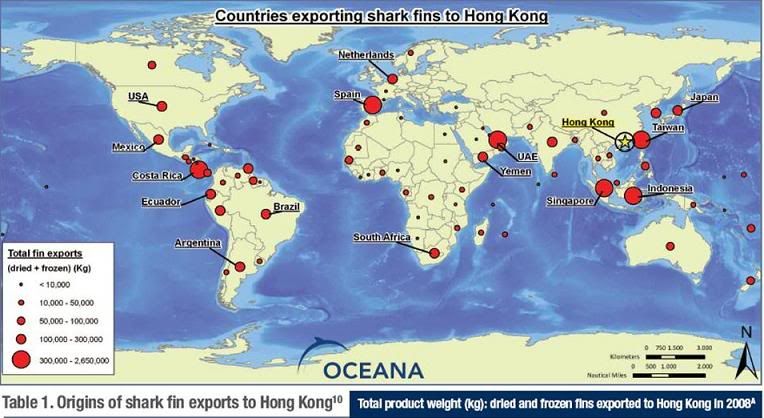 "As we speak," Marr adds, "Toronto is deliberating on banning shark fins, as is California, and anti-shark-fin demos have occurred in Hong Kong and even China itself, and Yao Ming has openly condemned shark-finning as cruel and unsustainable. Vancouver is the center of the Canada's shark-fin trade. Can we Vancouverites sit by and do nothing?"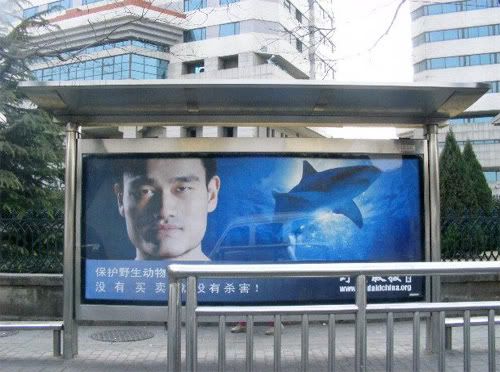 Yao Ming openly opposing shark fin use and condemning shark-finning
When asked why he is trying to "ruin the Chinese reputation", Marr answers, "On the contrary, I am trying the save the Chinese reputation, which is right now being ruined due to the use of shark fins and sea horses."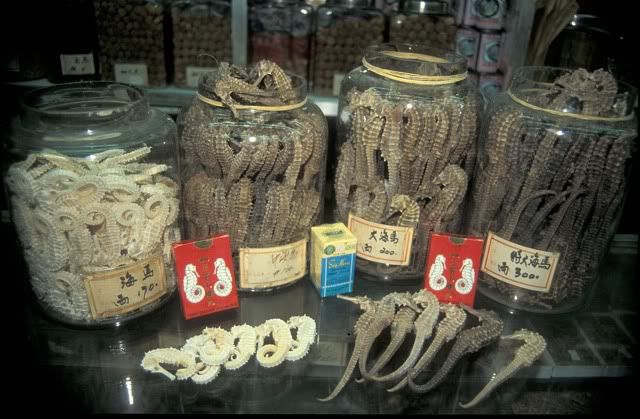 Sea horses of different species used as medicine
All Vancouver area AR/AW activists, as well as media outlets, are request to join the demonstration and tour.
And all for this?
For more information, please contact:
Anthony Marr, Founder and President
Heal Our Planet Earth (HOPE)
Global Anti-Hunting Coalition (GAHC)
Anthony-Marr@HOPE-CARE.org
www.HOPE-CARE.org
www.facebook.com/Anthony.Marr.001
www.facebook.com/Global_Anti-Hunting_Coalition
www.myspace.com/AnthonyMarr
www.youtube.com/AnthonyMarr
www.HomoSapiensSaveYourEarth.blogspot.com
www.DearHomoSapiens.blogspot.com (AM's 3rd-book-in-the-making)
www.myspace.com/Anti-Hunting_Coalition
www.ARConference.org
206-259-9679
A must see