When I posted the leopard hunting blog (with 8 pics), one of my friends wrote, "There is a woman in one of the pictures. As a woman I am totally disgusted to be associated with a female like this."
The woman in that pic is probably the wife of the man who did the killing, though she is dumb enough to be impressed.
To give a little balanced treatment, here is a collection of female hunters I have come across in the course of being the founder of the Global Anti-Hunting Coalition.
As you can see, they are not all unpleasant to look at. Internally, however, they are ugly as sin, starting with the one in the first picture (whose male companion is the infamous Ted Nugent, "Nuge" to the hunters, himself also not a Real Man).
The identities of some of these female serial killers are known, btw.
Enjoy!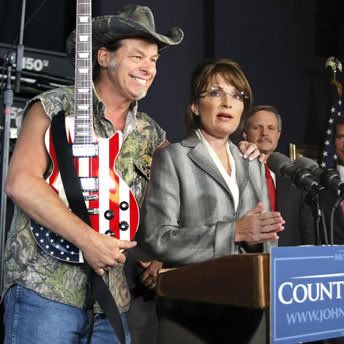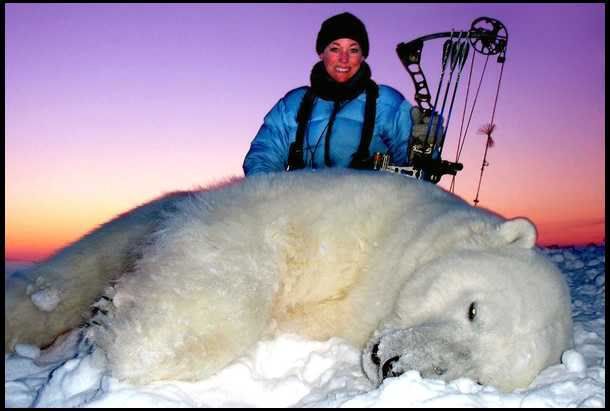 Note her weapon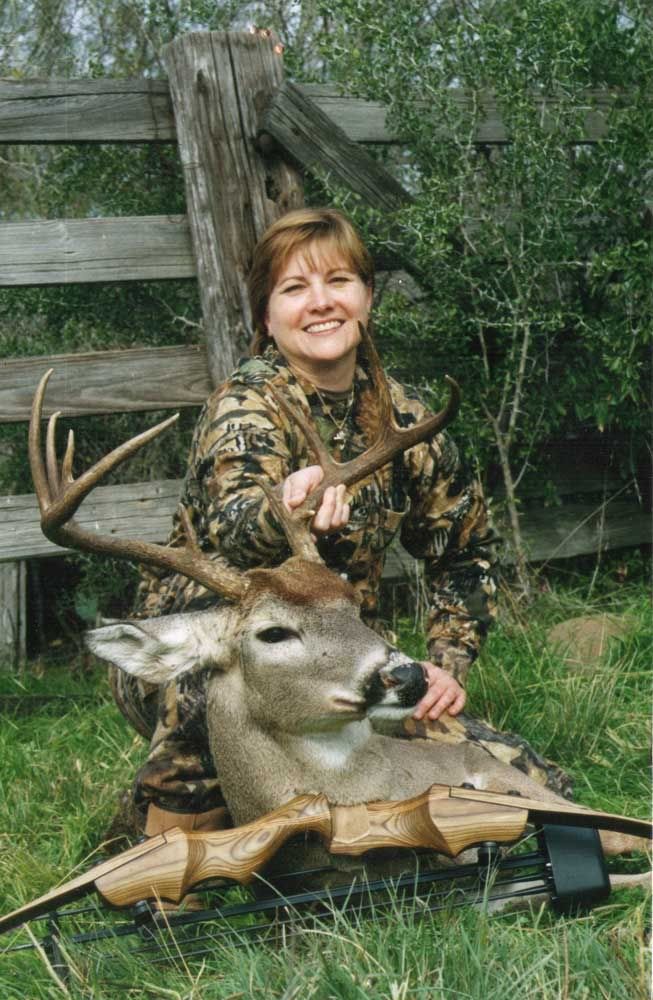 and hers
How long does it take for an arrow-shot elephant to die? I'd say hours, and hours...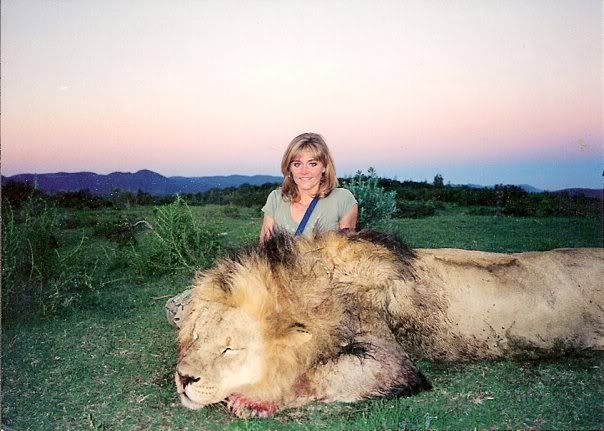 Rest in Peace, Leo.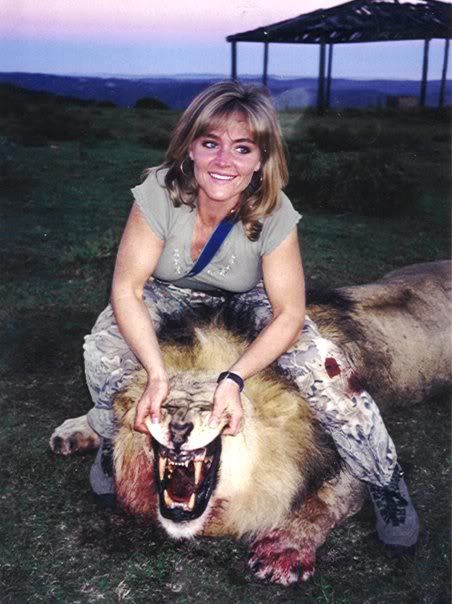 An amazingly inventive way of showing disrespect.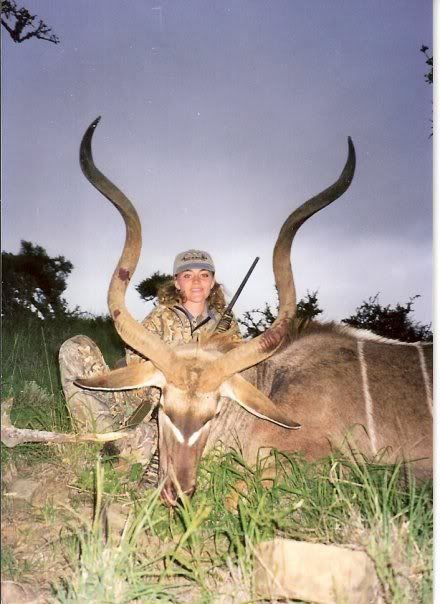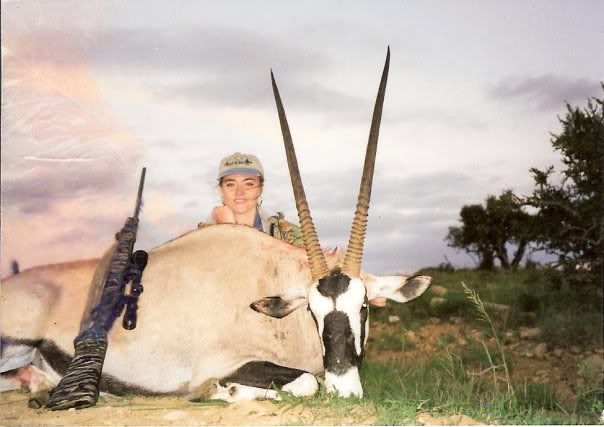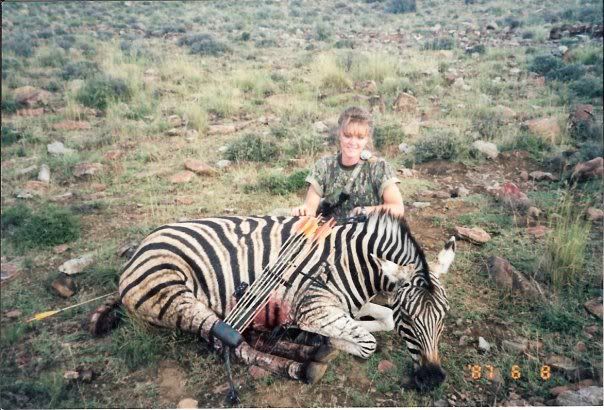 Is this serial killer beginning to look familiar?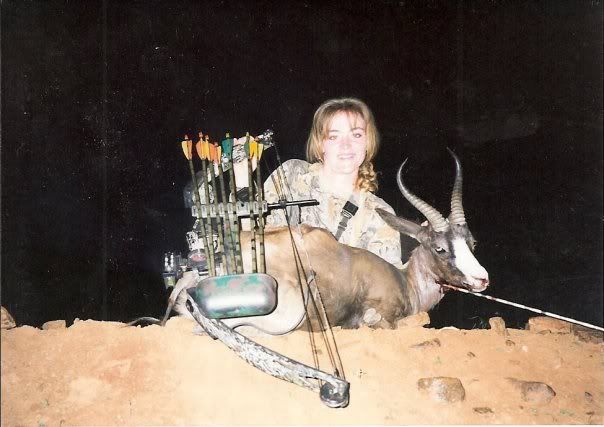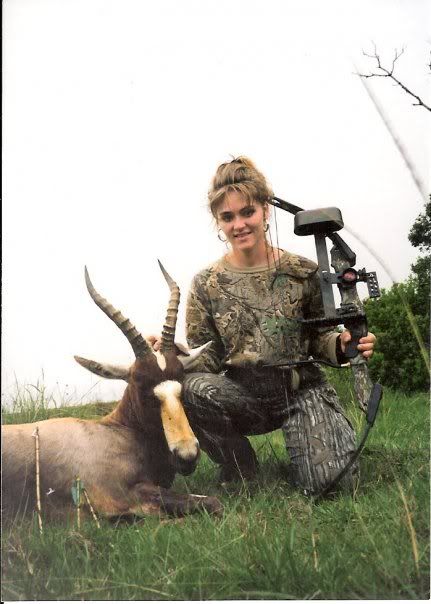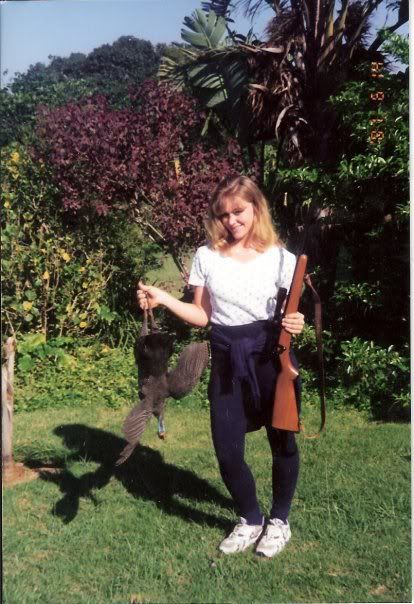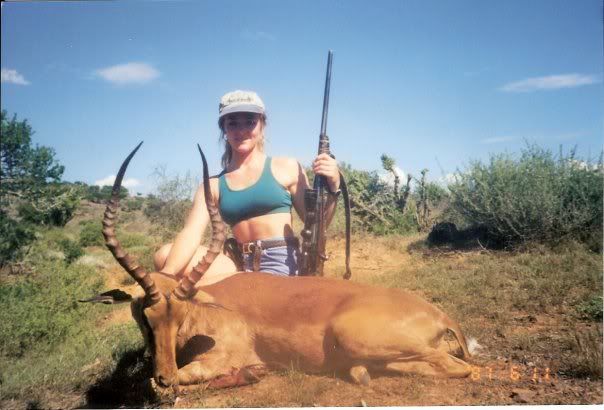 Anthony Marr, Founder and President
Heal Our Planet Earth (HOPE)
Global Anti-Hunting Coalition (GAHC)
Anthony-Marr@HOPE-CARE.org
www.HOPE-CARE.org
www.facebook.com/Anthony.Marr.001
www.facebook.com/Global_Anti-Hunting_Coalition
www.myspace.com/AnthonyMarr
www.youtube.com/AnthonyMarr
www.HomoSapiensSaveYourEarth.blogspot.com
www.DearHomoSapiens.blogspot.com (AM's 3rd-book-in-the-making)
www.myspace.com/Anti-Hunting_Coalition
www.ARConference.org