All photos by Anthony Marr (except Reality Checks 1, 2 and 3, and "Corrupt'm while they're young 2")
Since 2003, Anthony Marr has undertaken seven Compassion for Animals Road Expeditions (CARE tours), each covering 30-44 states in 4-7 months. One of the prevailing foci of the CARE tours is Anti-Hunting, which has led him into many a den of iniquity (hunting stores) from coast to coast. This is one of the greatest (worst) one of them all.
Anthony Marr's "Green Hornet" in enemy territory, West Virginia
Proof of huge wealth in the hunting community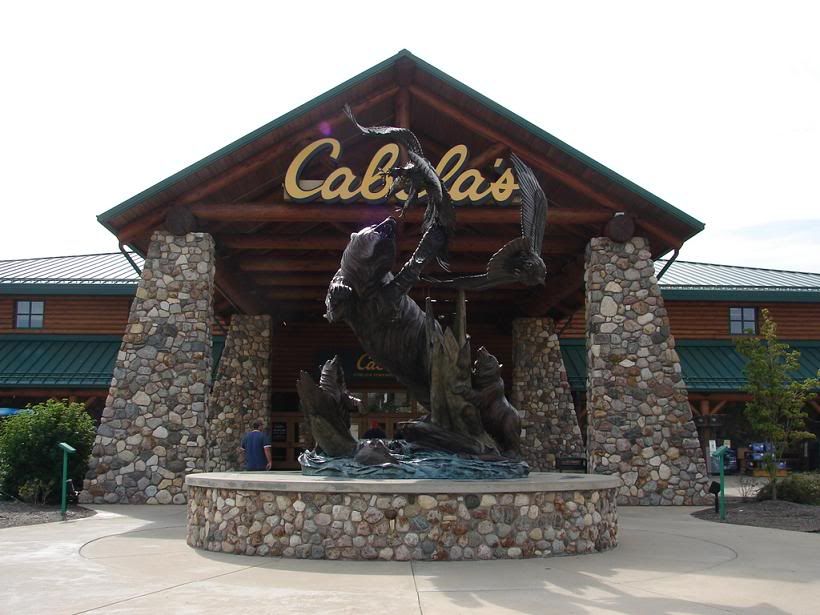 Entrance to the greatest (worst) dens of iniquity on this planet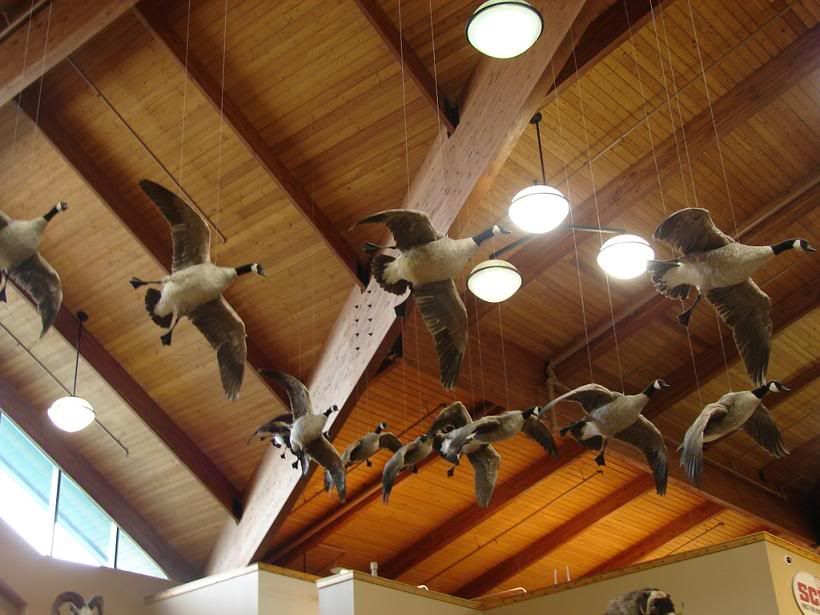 Right there in the entrance foyer - testimony to the hunters' utter disregard for sentient beings and nature. "Geese mate for life? HA! If you kill one you will devastate the other? Fine, so I'll kill them both." Geese are lured in with goose-calls and decoys. When the flocks come close enough, the hunter will break cover and blast them with shotgun barrages indiscriminately. Wounded geese rain down from the sky; others limp away, just, to die a few miles away. Entire flocks are wiped out at a time.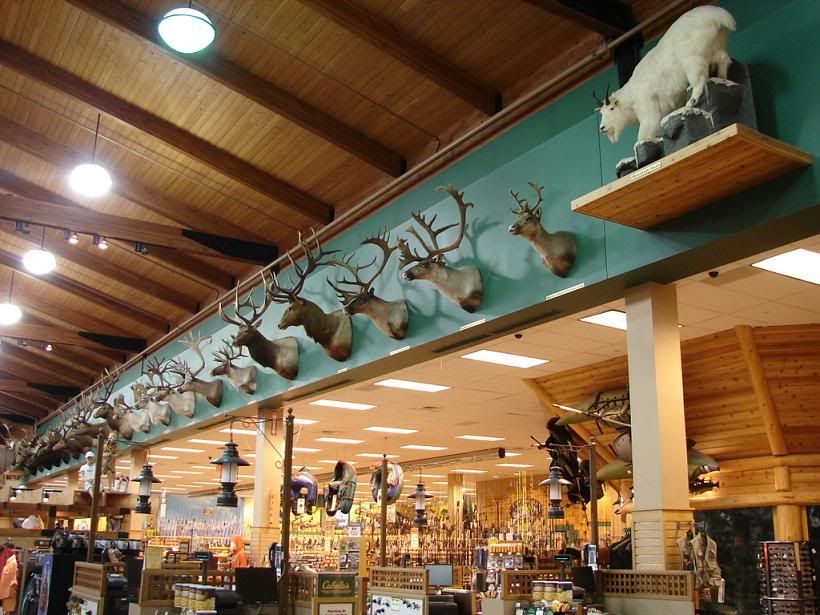 Above: "Wad ya wanna git." Below: "We cane sell ya wad ya need ta git'm."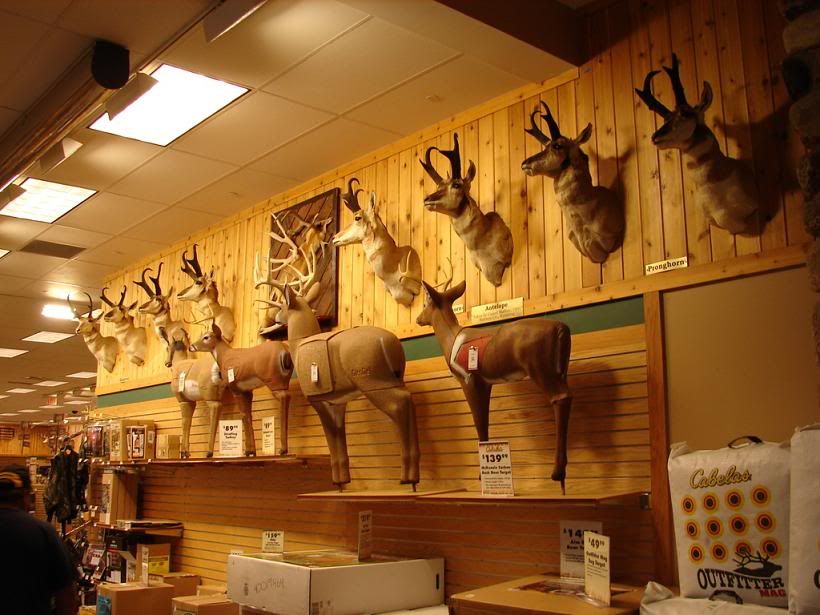 "We humans are so much smarter than animals we can use decoys to trick'm."
The weapons for invading the Animal Kingdom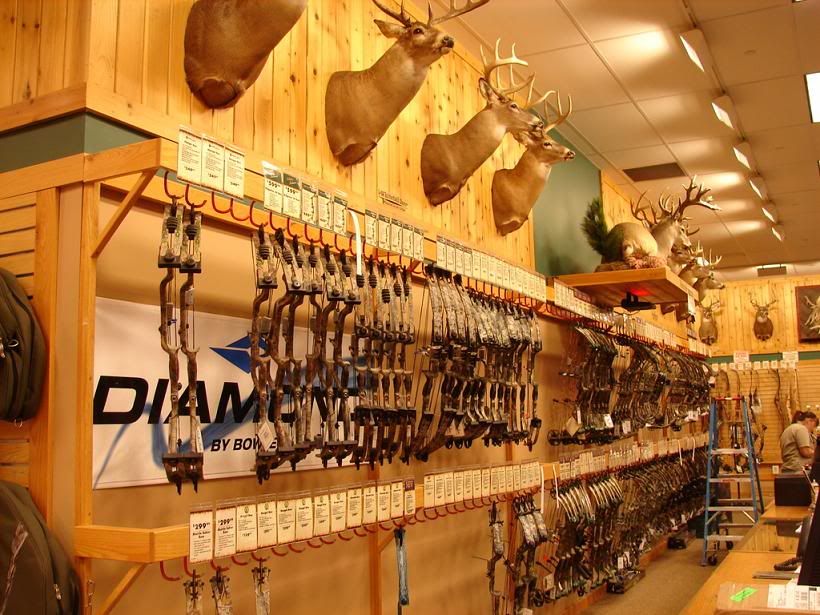 Hunting bows - cruelest weapons to use on anything from deer to elephant
"Massive moose and elk - get one for your own personal den of iniquity. Then you could brag to your friends that you were the hero who actually killed it."
The mountain of glorified corpses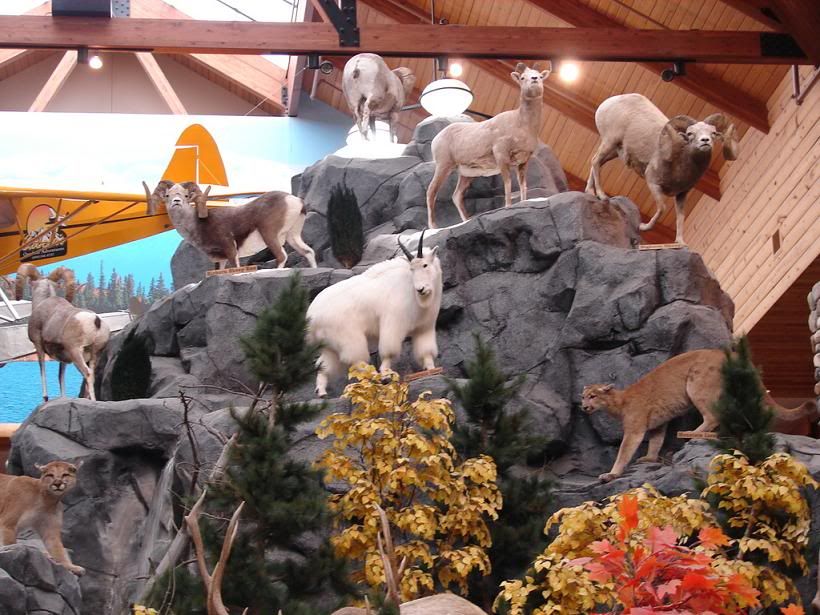 "Take your pick and Canada can provide a live one for ya."
"African animals welcome you."
The [HUNT AFRICA] gallery - big $$$ here, obviously.
All animals depicted in these dioramas are legally hunted in Africa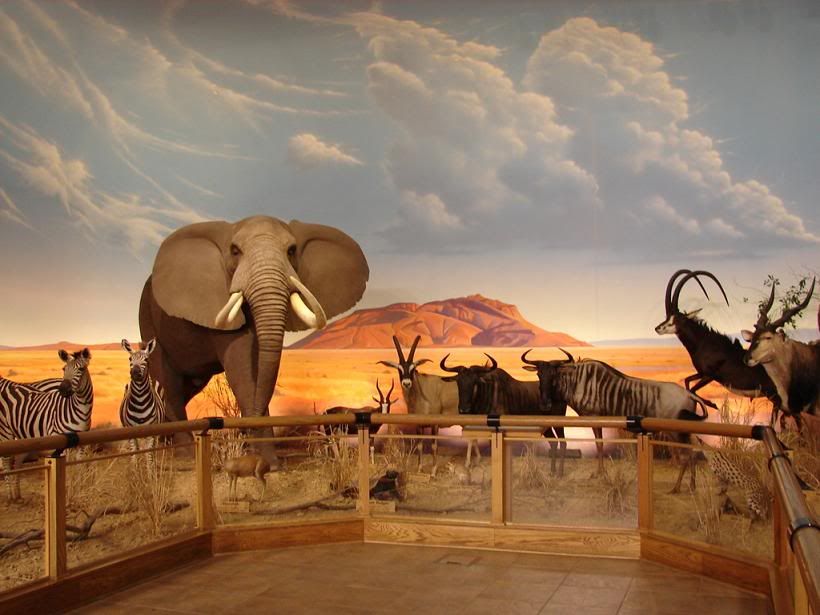 Magnificent! - were they alive.
A veritable smorgasbord in the blood-lust fest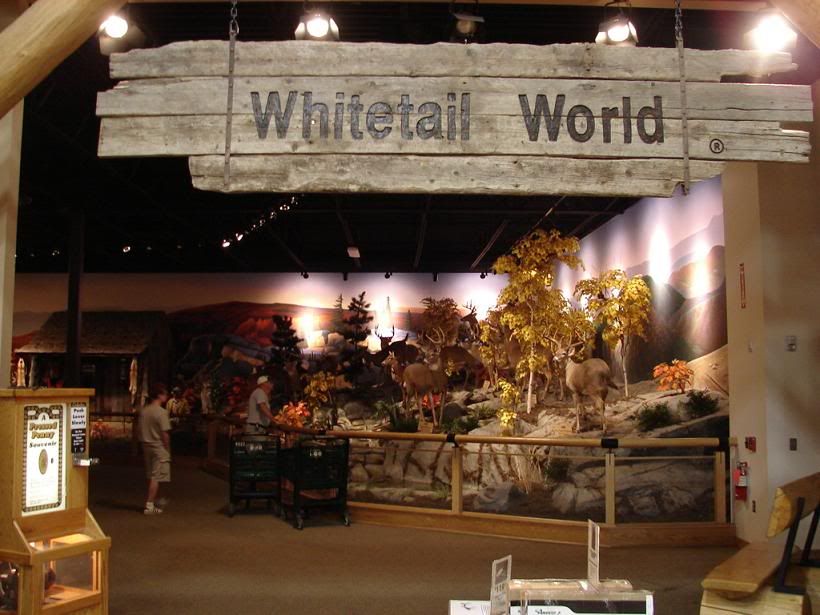 And now: the inner sanctum of homeland American serial killing, ahem, I mean recreational/trophy hunting
The most hunted species in North America
Massive overkill to make what point?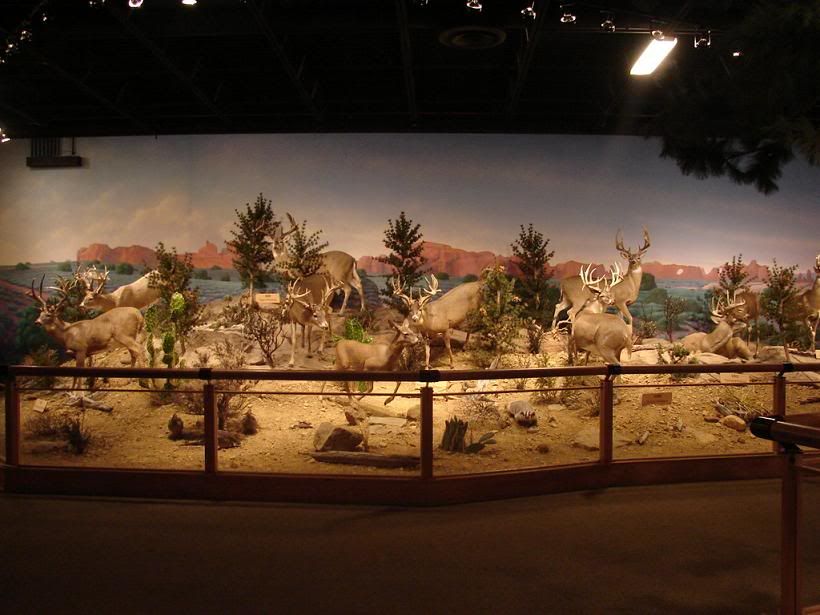 Extravagance in arrogance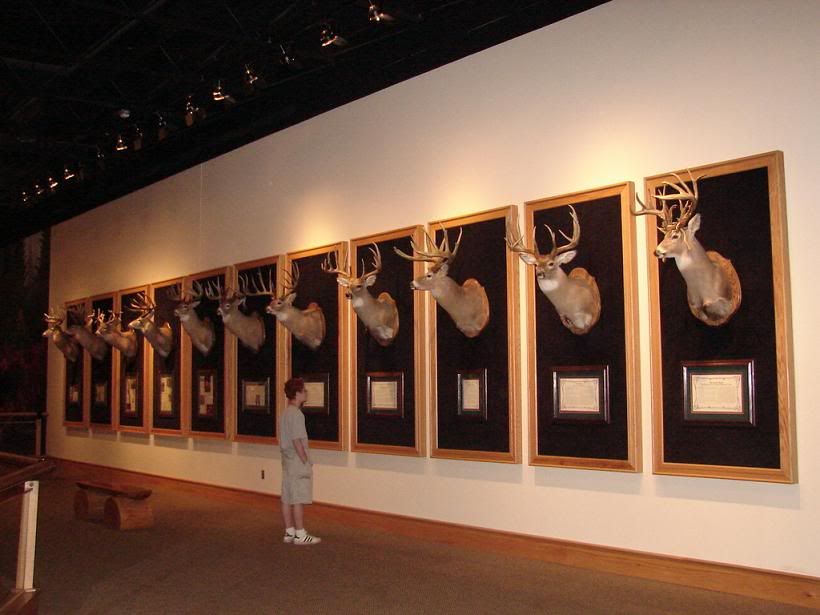 Hunters claim to hunt for food (as if that justifies the killings), but this gallery shows what they really want.
School "outing" - I wonder what the theme is. "How to commune with Nature without getting your sneakers dirty"?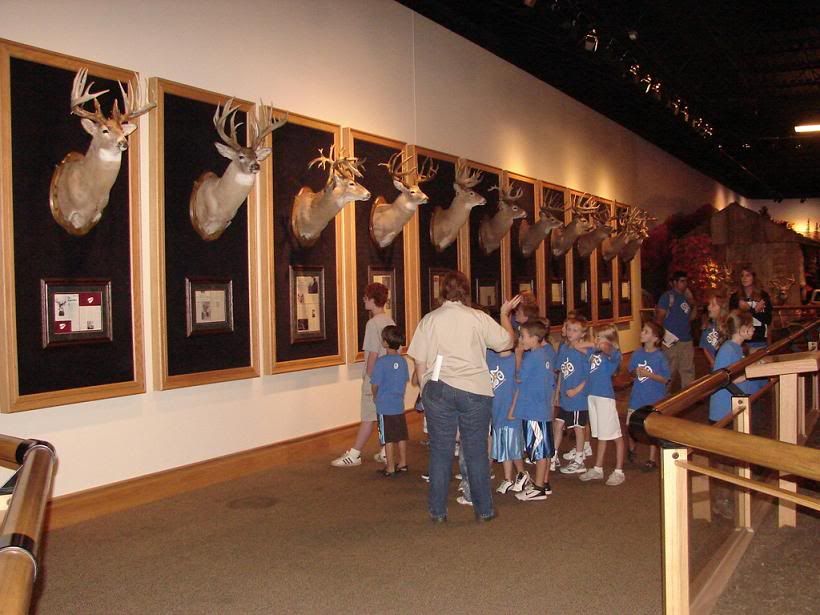 Extolling the virtues of their greatest heroes - the killers who brought down these record trophies.
Corrupt'm while they are young. 1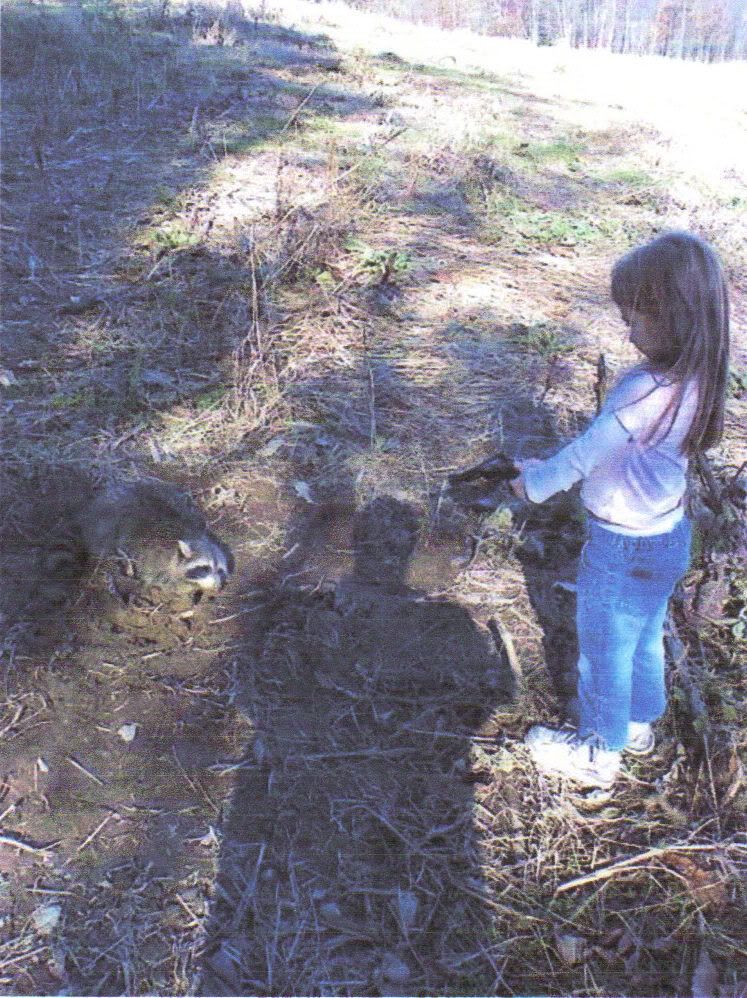 "Corrupt'm, while they're young" 2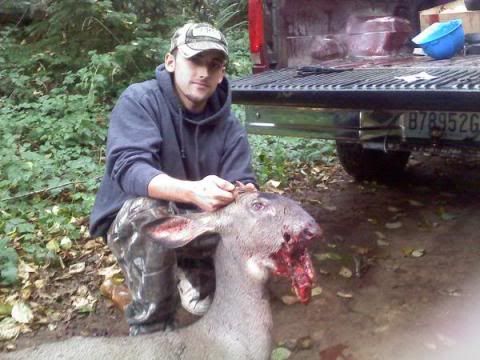 Reality check #1
Reality check #2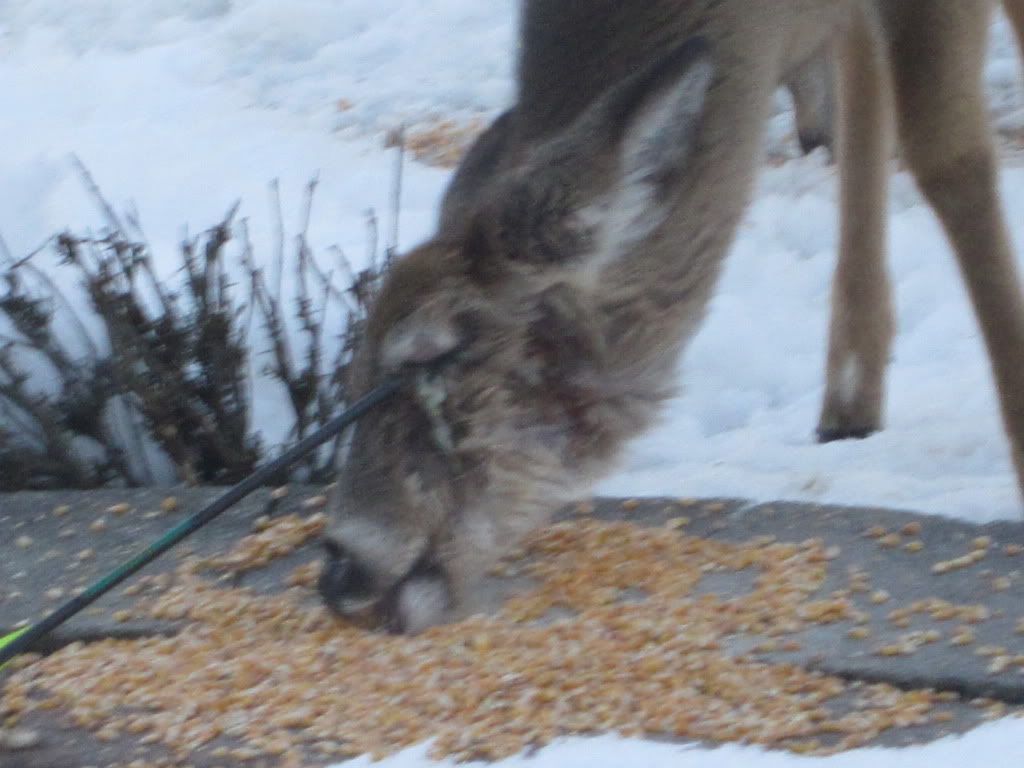 Reality Check #3
"Kiss my ass," says one of the victims to their killers.
Anthony Marr, Founder and President
Heal Our Planet Earth (HOPE)
Global Anti-Hunting Coalition (GAHC)
Anthony-Marr@HOPE-CARE.org
www.HOPE-CARE.org
www.facebook.com/Anthony.Marr.001
www.facebook.com/Global_Anti-Hunting_Coalition
www.myspace.com/AnthonyMarr
www.youtube.com/AnthonyMarr
www.HomoSapiensSaveYourEarth.blogspot.com
www.DearHomoSapiens.blogspot.com (AM's 3rd-book-in-the-making)
www.myspace.com/Anti-Hunting_Coalition
www.ARConference.org