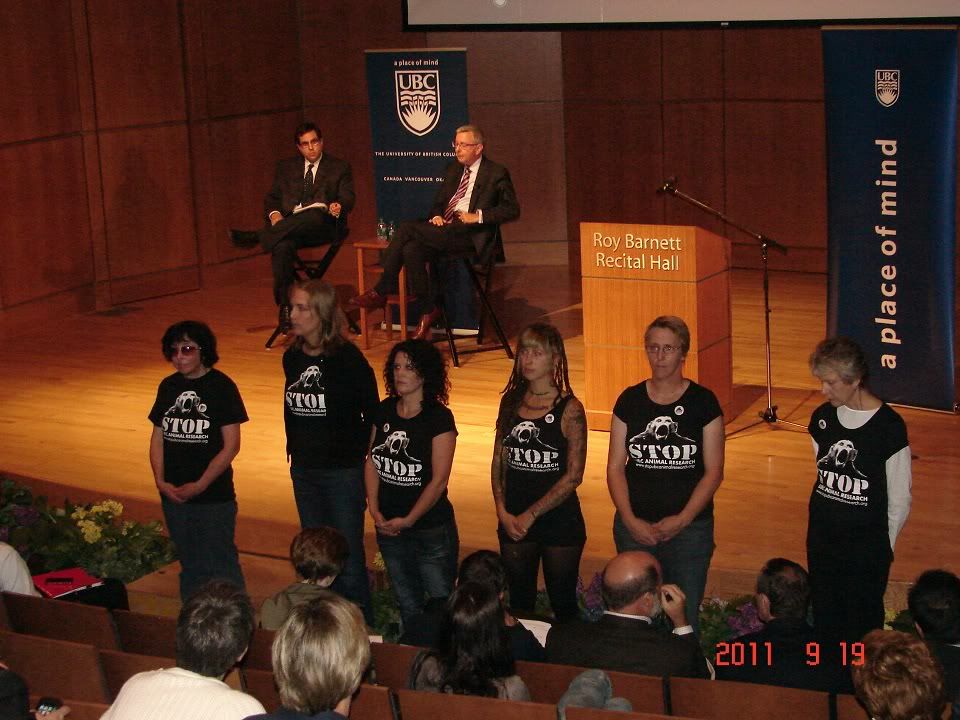 Brain Vincent organized one hell of a demo today at the UBC on the issue of vivisection on campus. The occasion was a "townhall meeting" at the UBC musical theatre featuring the President of the university Dr. Stephen J. Toope who spoke for about 30 minutes on general matters, followed by a 2-phase Q-&-A.
Brian has developed a tight group of activists in Vancouver dedicated to the anti-vivisection cause, some of whom have also attended some of my demos. He had the whole thing worked out in his mind, and on paper, and had the event planned to a T. About a dozen of his troop met in the parking lot of the UBC Museum of Anthropology, and Brian gave out very specific instructions in detail. I have to say this: I've been in dozens of demos in my days, and have organized many of my own, but I have never seen such "military precision" as in this one. As to what these details were, the following photos will tell.
After the demo, Brian did one more thing that most don't. He gathered everyone together again and conducted a debriefing on the goods and bads of what had transpired. From my objective viewpoint, the former out-numbered the latter 10 to 0.
During the post-demo discussion, two security guards approached the group, sought out Brian and shook his hand, congratulating him for a job well done, making specific mention of how non-disruptive it was.
I was not part of the demo. I volunteered to photo-document the event for Brian and his troop, and was treated to a very professional and tasteful spectacle.
As is often the case, the demonstrators are predominantly women, which reconfirms in my mind yet again my deep respect. Event participants, please tag yourselves in these photos.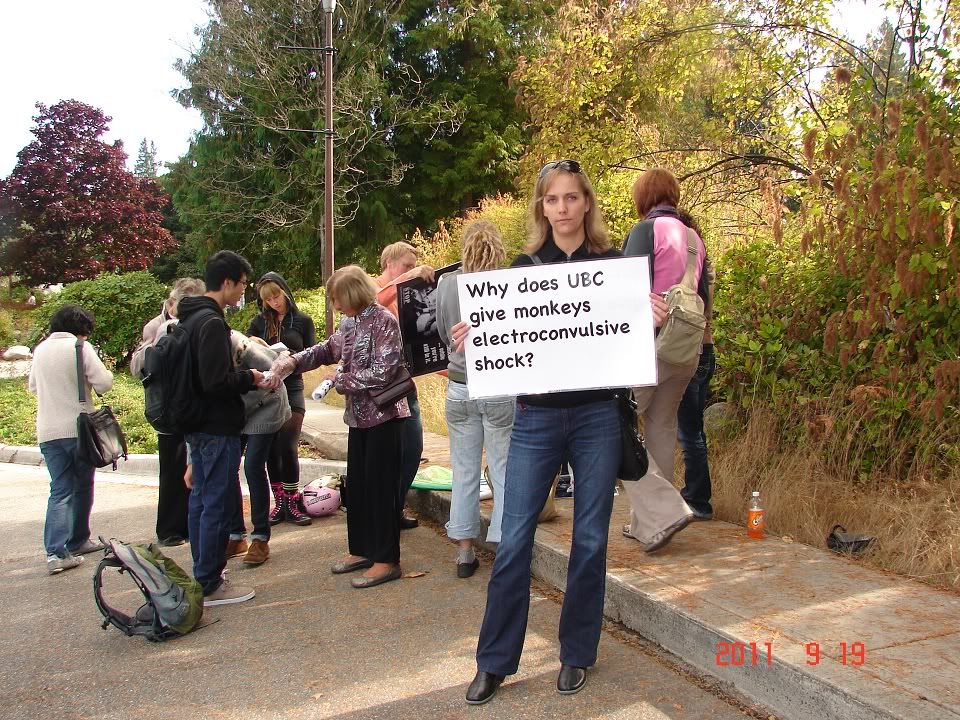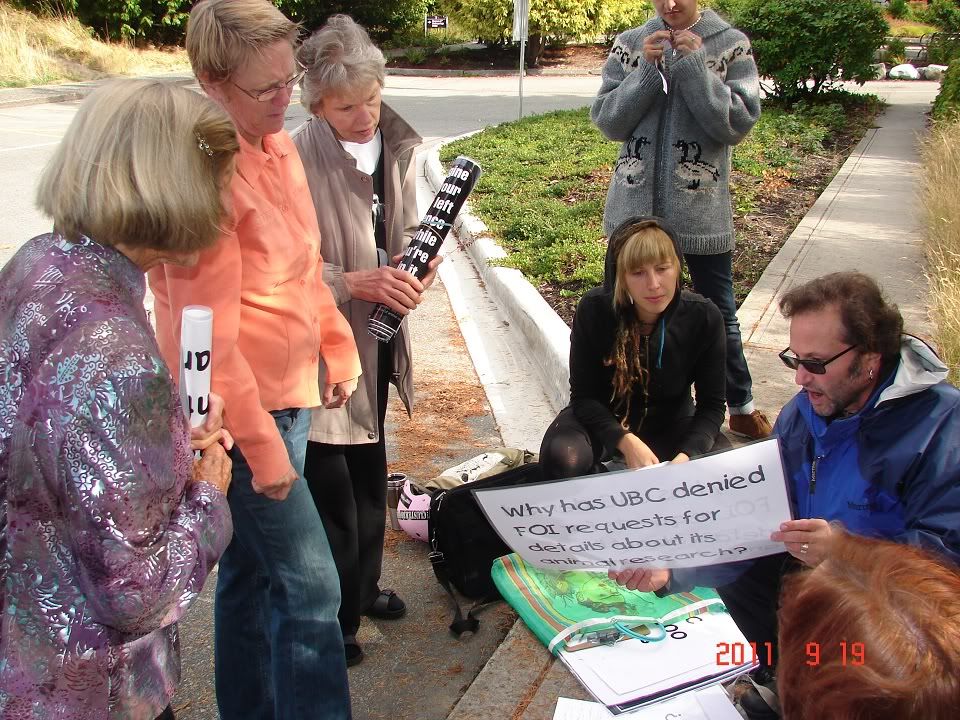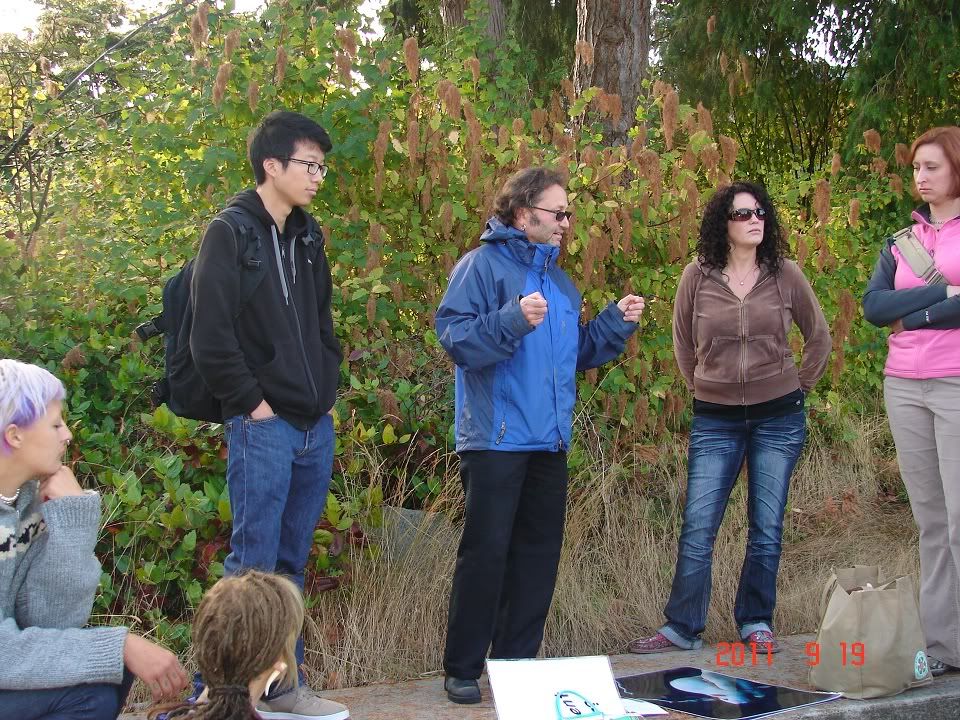 @ parking lot of the Museum of Anthropology
Brian and Shannon Wright Ramion, both U.S. transplants. The US's loss is Canada's gain.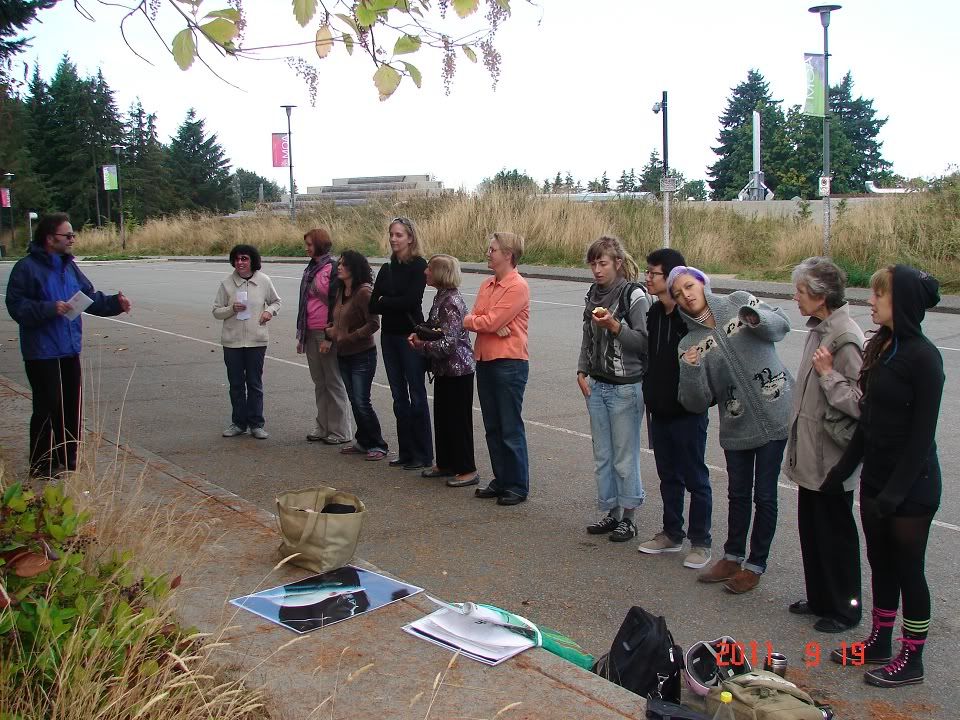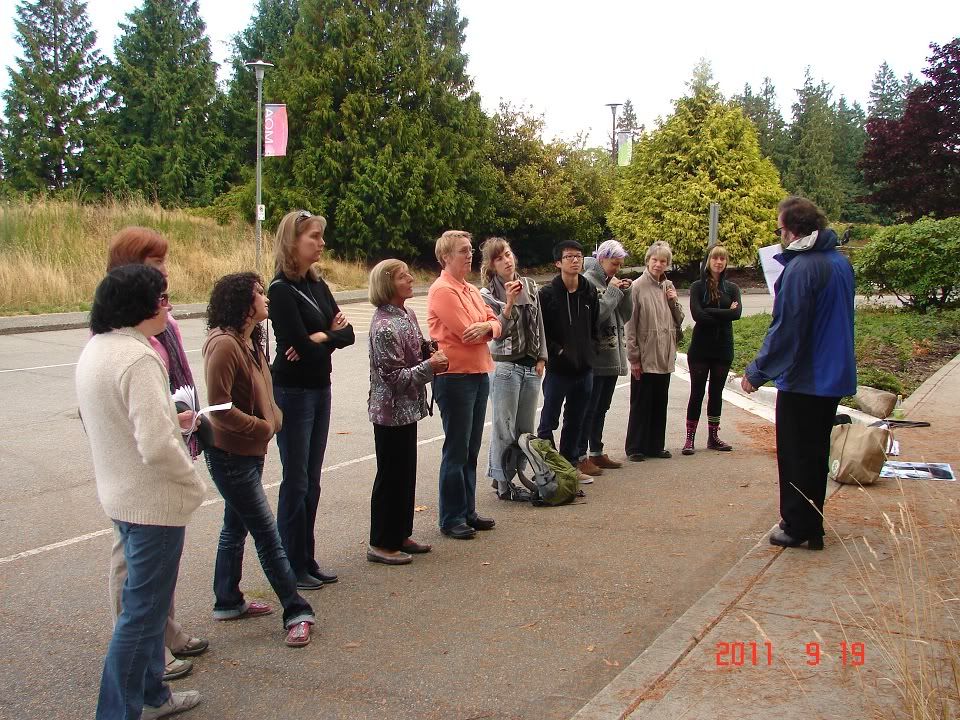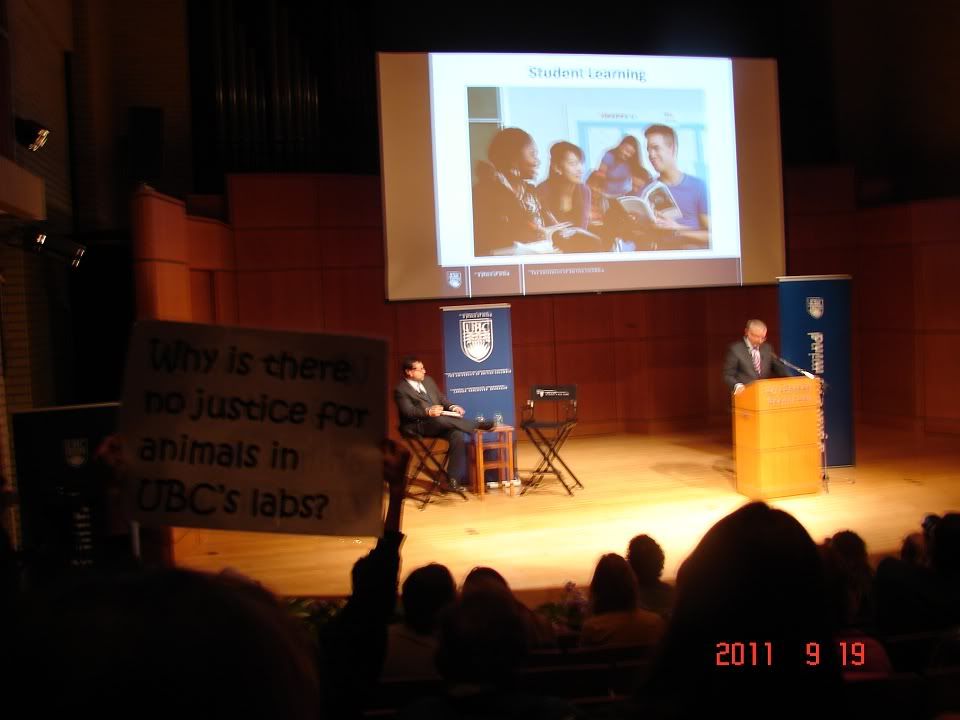 Note the sign held up by an activist. Each was asked to hold up his/her 2-sided sign for 20 seconds, in prearranged order.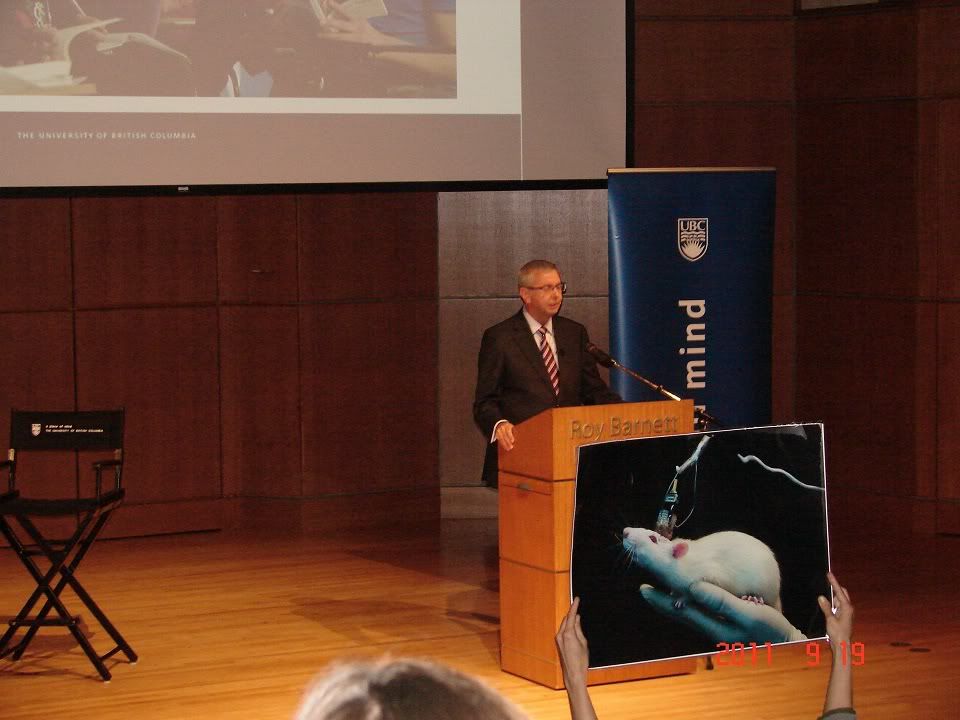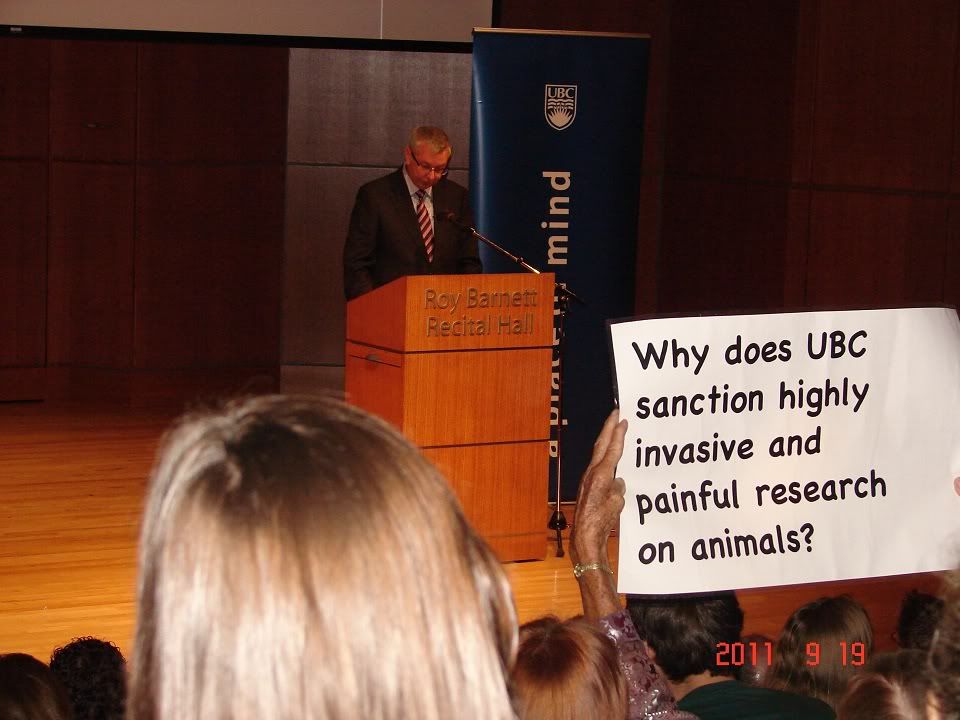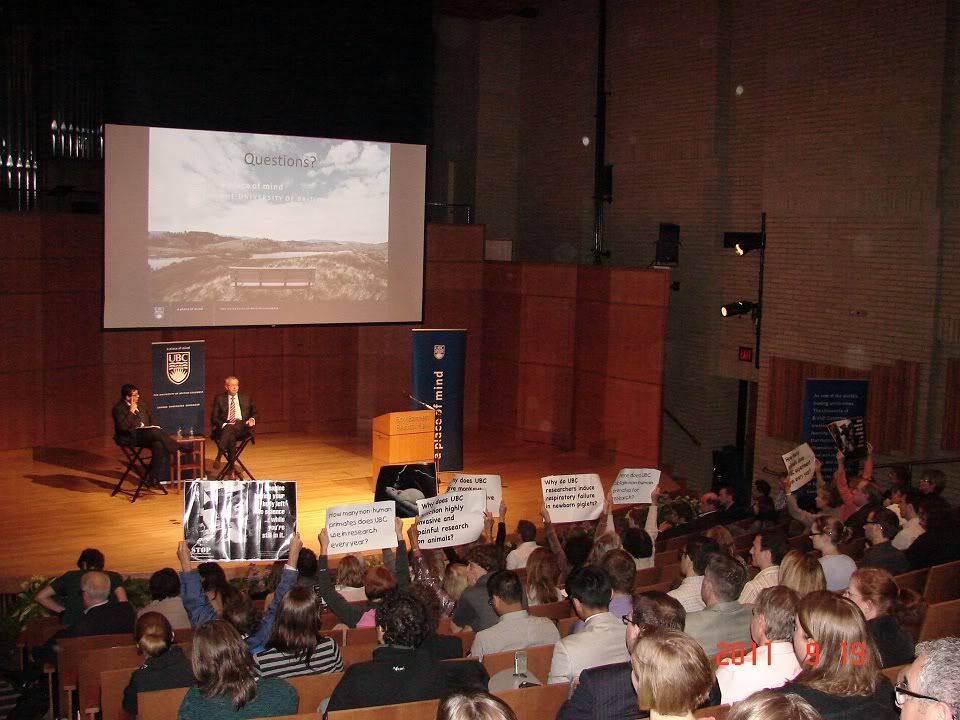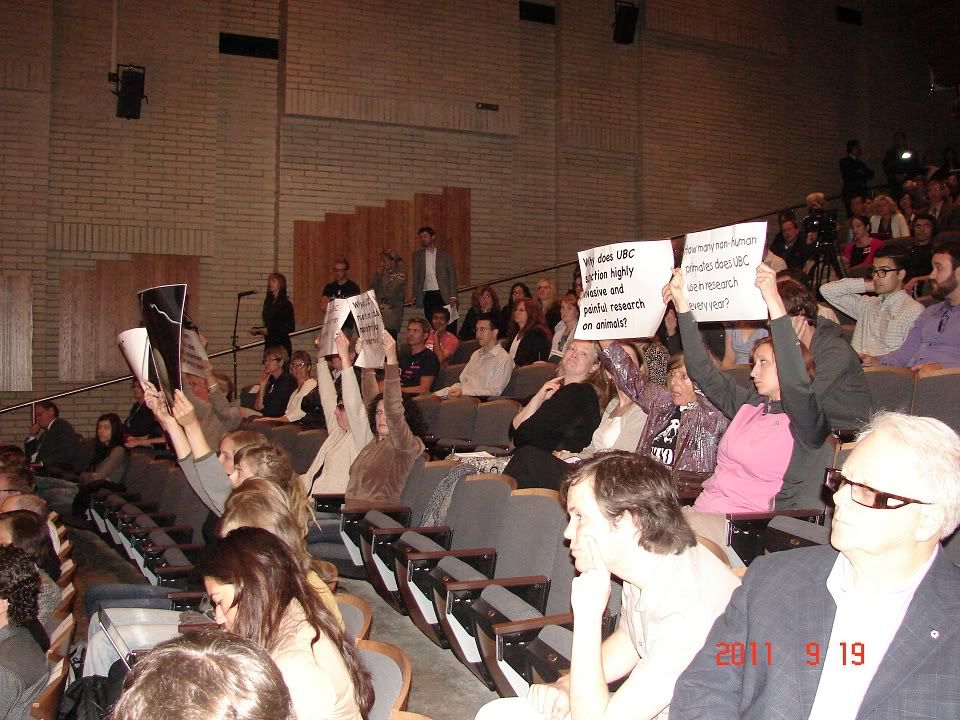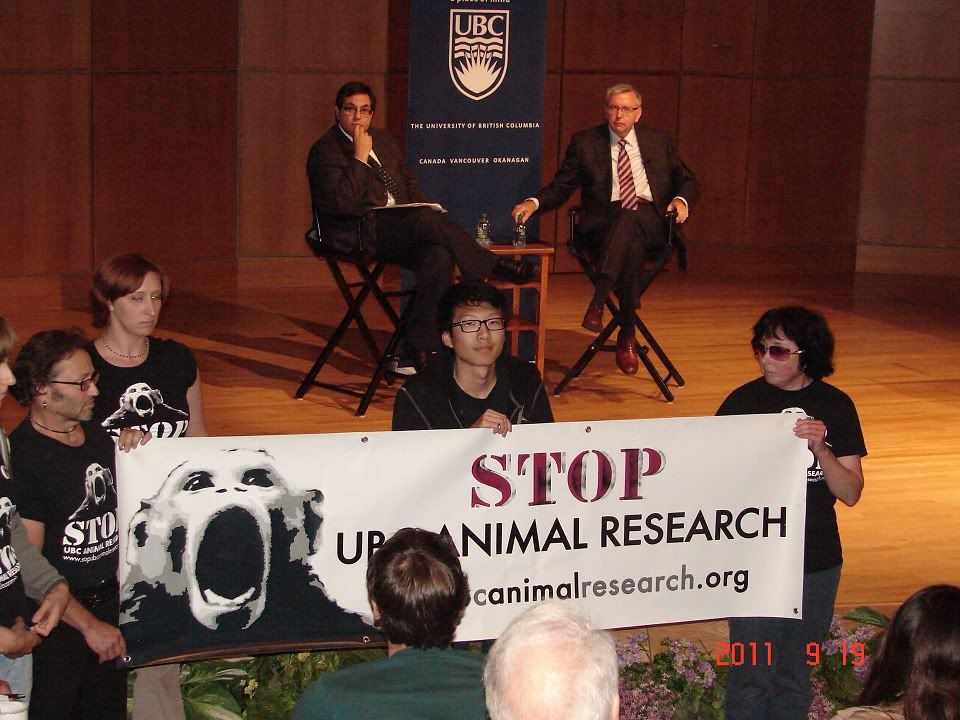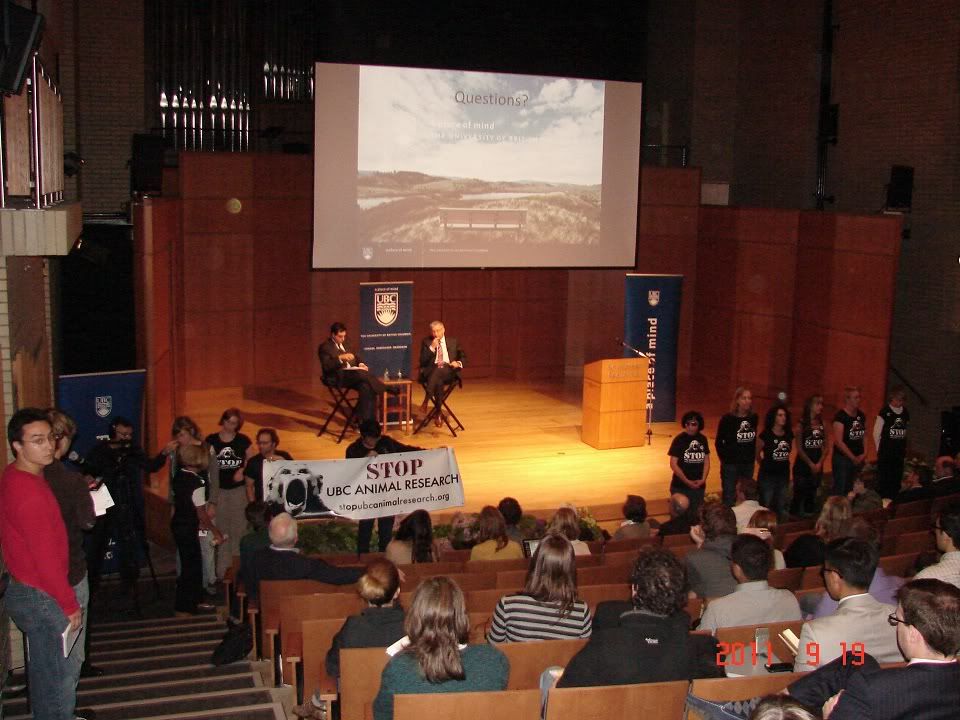 Note blue "orb" above Shannon's head. The UBC animal lab doesn't stand a chance!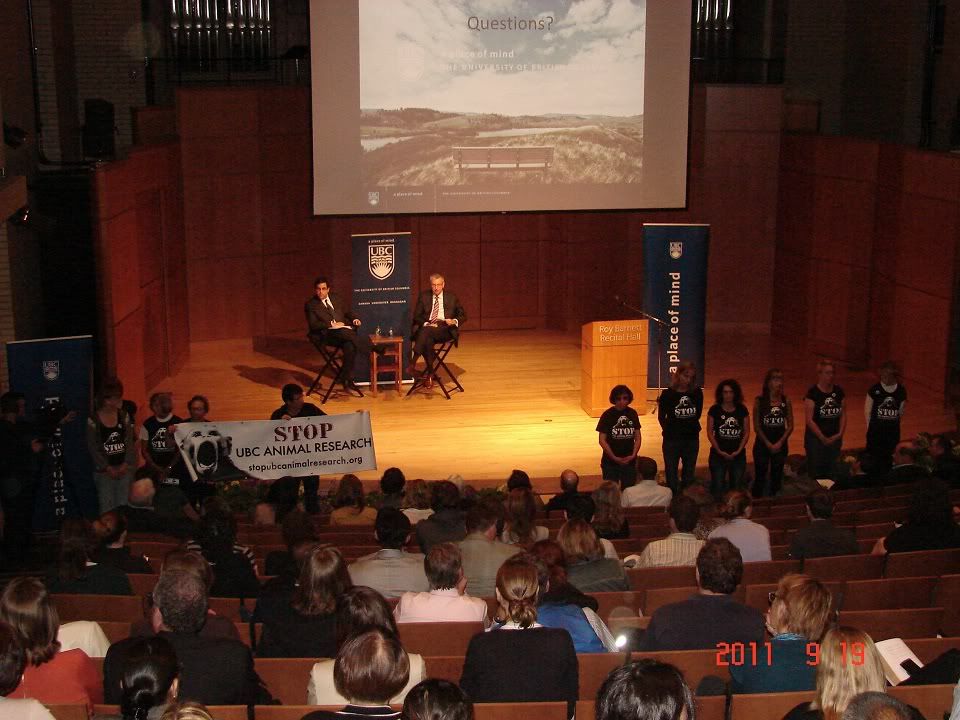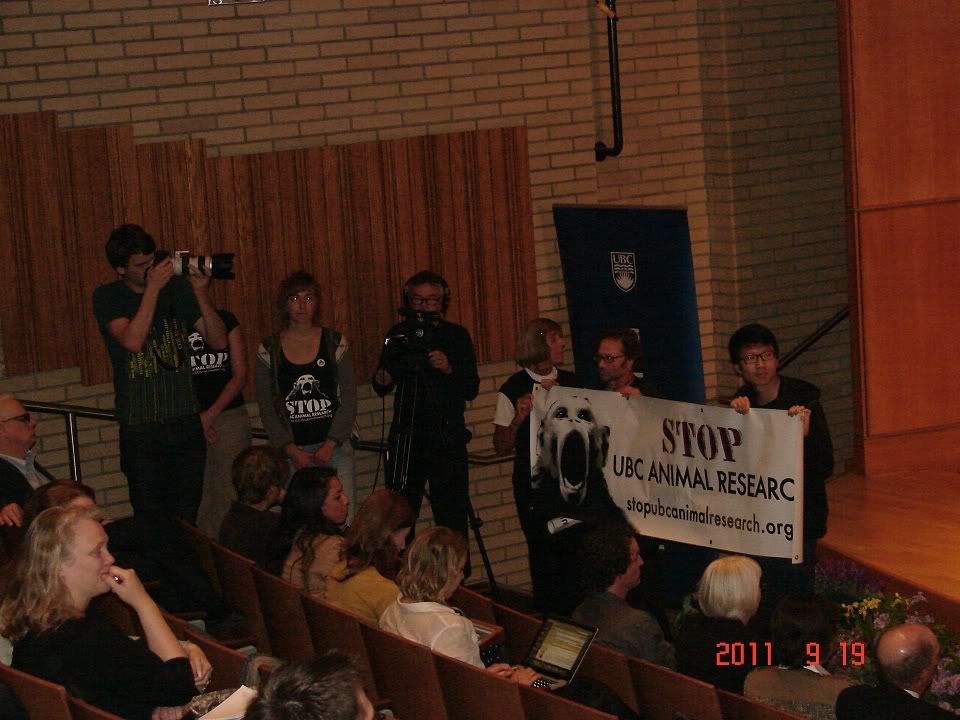 The security detail emerges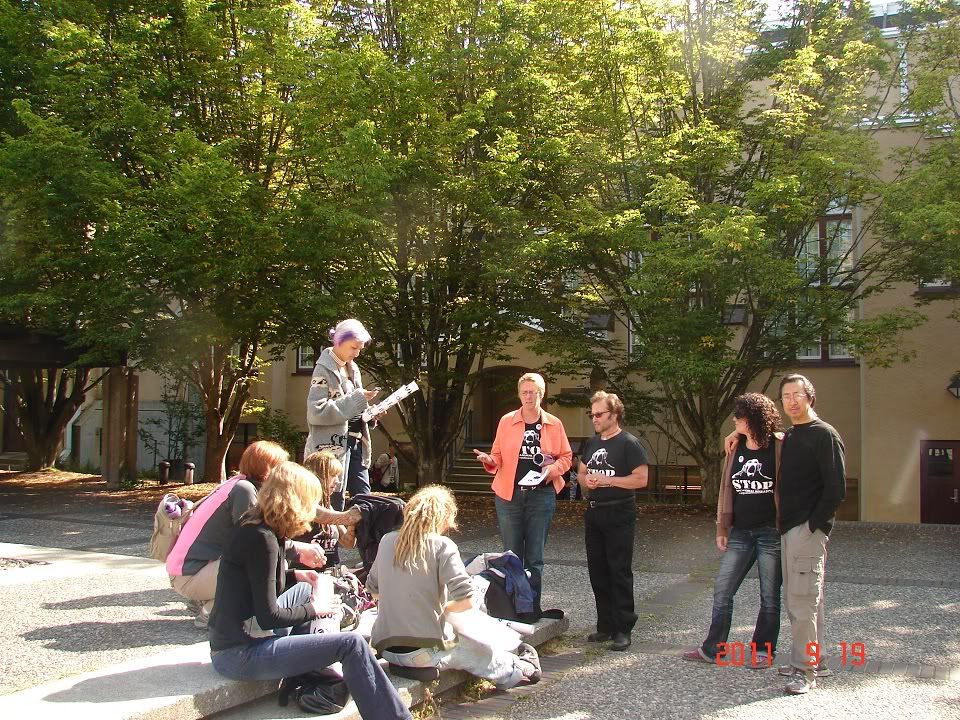 My cameo appearance at post-demo-debriefing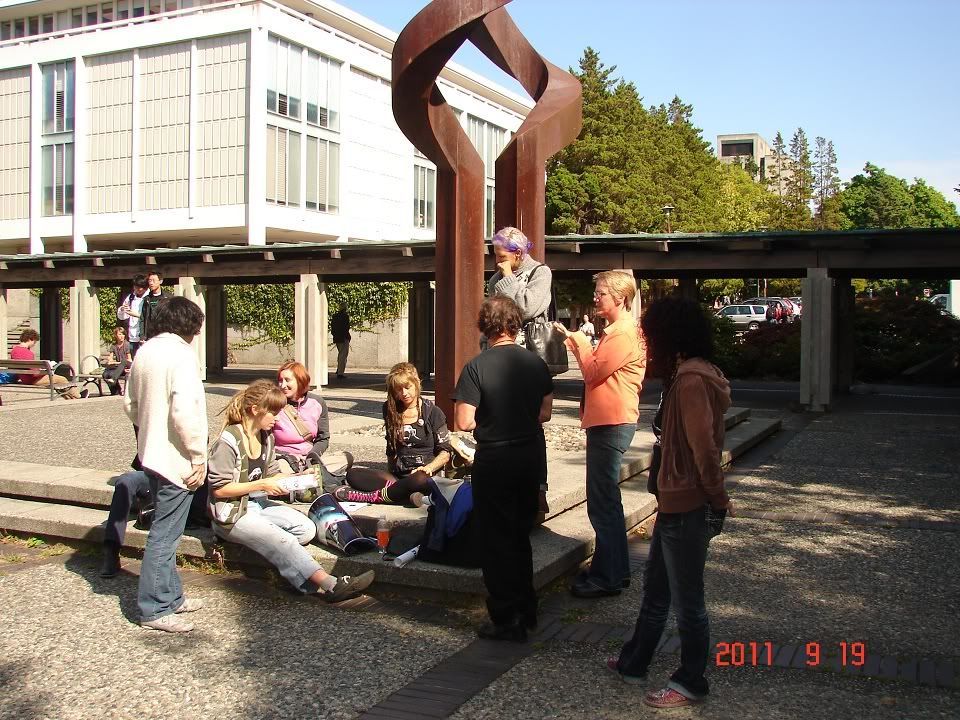 2 UBC security men thanking and congratulating Brian for the effectiveness and unobstrusiveness of the demo
Hip Hip Hurray!
Anthony Marr, Founder and President
Heal Our Planet Earth (HOPE)
Global Anti-Hunting Coalition (GAHC)
Anthony-Marr@HOPE-CARE.org
www.HOPE-CARE.org
www.facebook.com/Anthony.Marr.001
www.facebook.com/Global_Anti-Hunting_Coalition
www.myspace.com/AnthonyMarr
www.youtube.com/AnthonyMarr
www.HomoSapiensSaveYourEarth.blogspot.com
www.DearHomoSapiens.blogspot.com (AM's 3rd-book-in-the-making)
www.myspace.com/Anti-Hunting_Coalition
www.ARConference.org