This is for all the dolphins of the planet Earth, especially those at Taiji, Japan.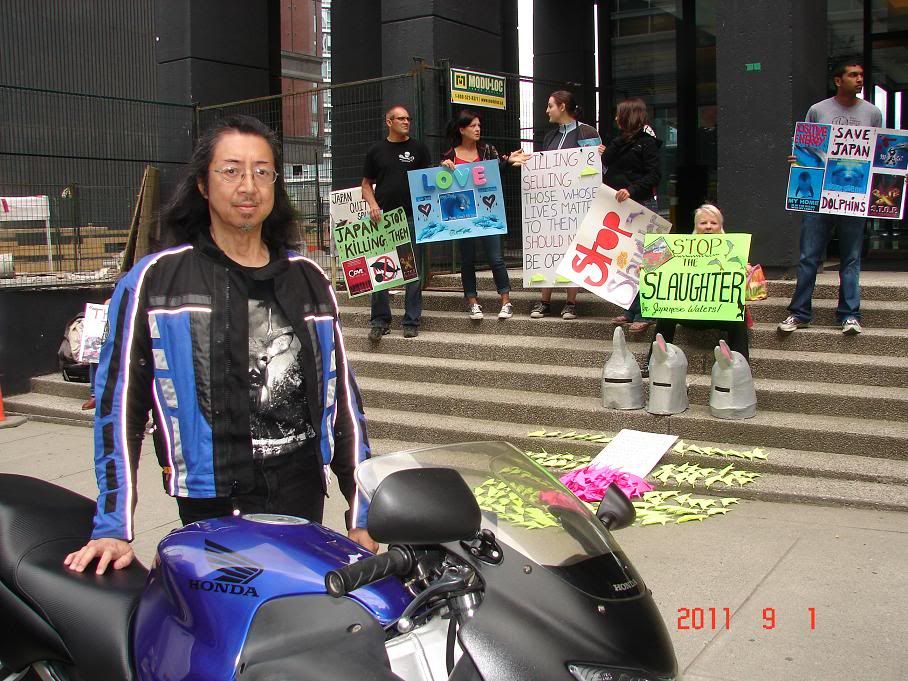 We tried to enter the Japanese consulate to deliver a message to the people of Japan, but we were told by armed guards to leave the building. So, the people of Japan, here is what I have to say:
Of the 128 million people in your country, there are only 27 who kill dolphins, and at that in only one place - Taiji. Because of these 27 cruel, heartless and ignorant dolphin killers, your reputation has been dragged through the mud in the court of world opinion. Some even say, I for example, that your cruelty is no less that in WW2, just the victims are different.
While on the dolphins, of course we cannot bypass the whales. There is only one simple fact you have to understand. THERE IS NO HUMANE WAY TO KILL A WHALE, and you know it. In spite of this, you slaughter them without an ounce of compassion. This only goes to support my unflattering assessment of your culture.
Of course no culture in the world is without crimes against humanity and against Nature. But today is World Dolphin Day, and you are the only people in the world killing them.
Also, please bear in mind the kindness the world has shown you during your Fukuyama disaster. Here is my one request: Please show the same kindness to the dolphins and the whales.
We will be watching.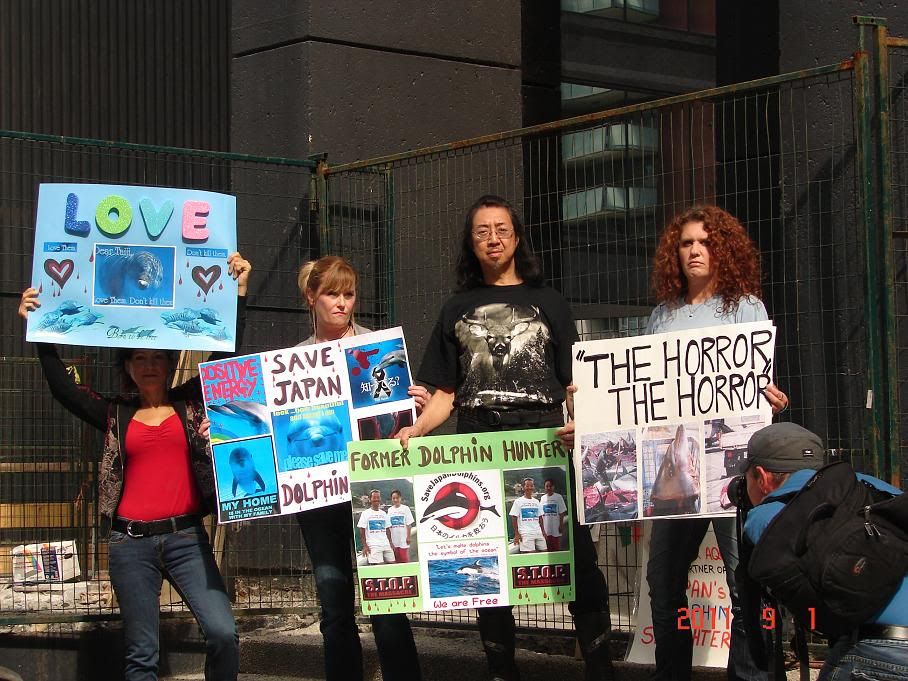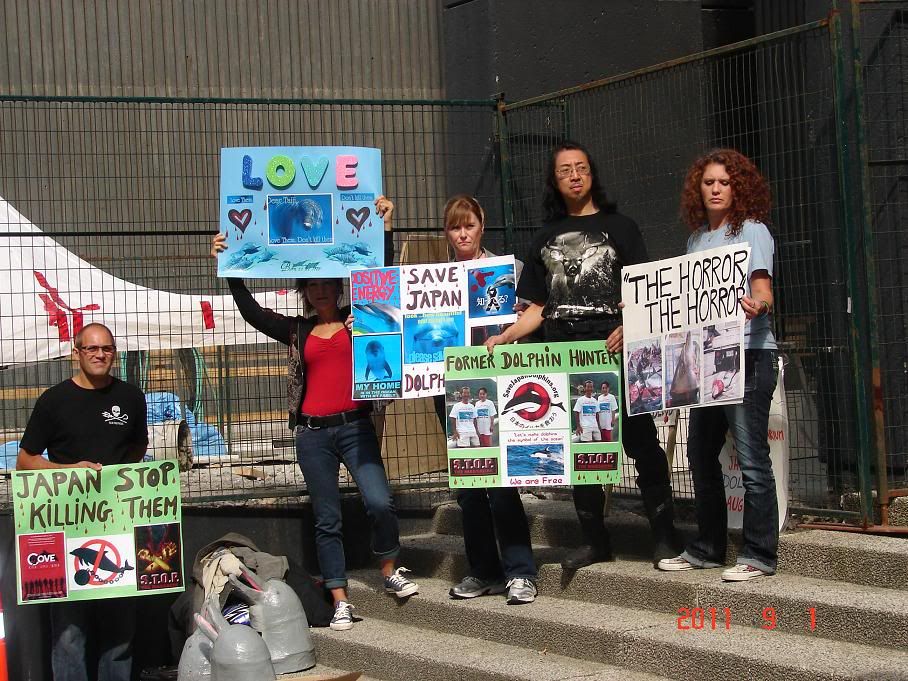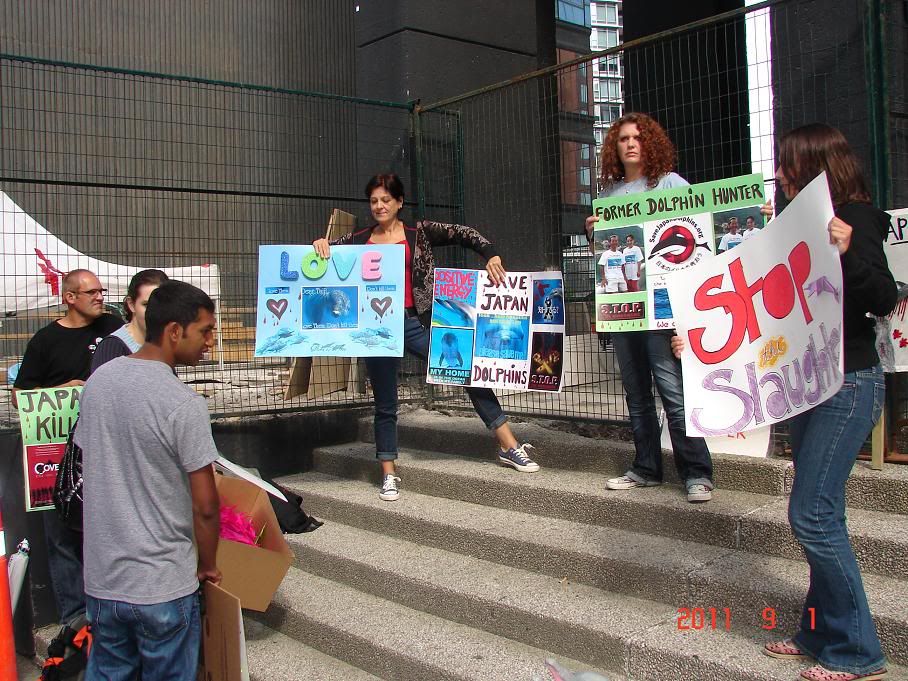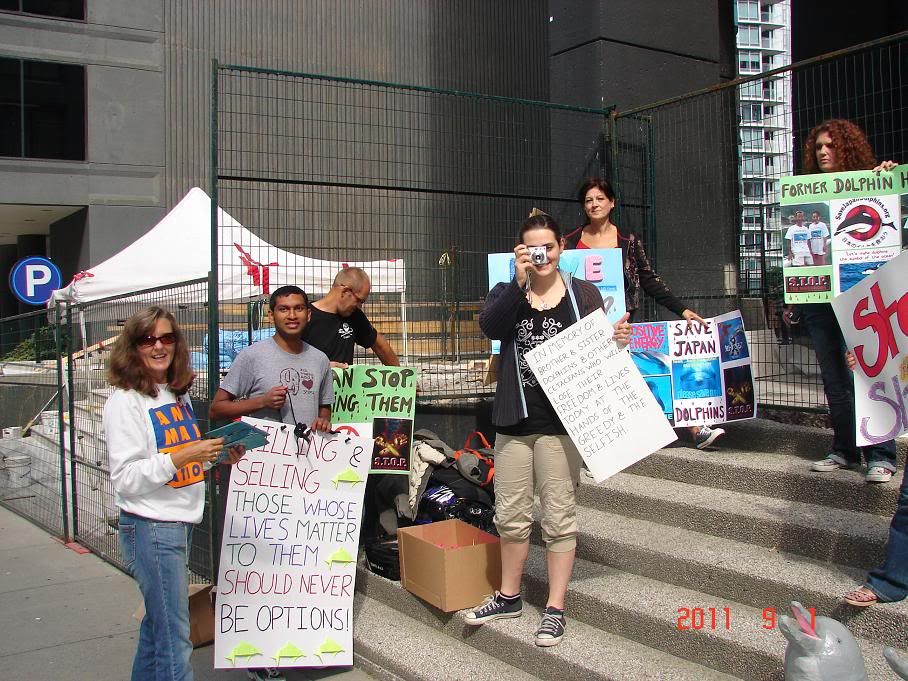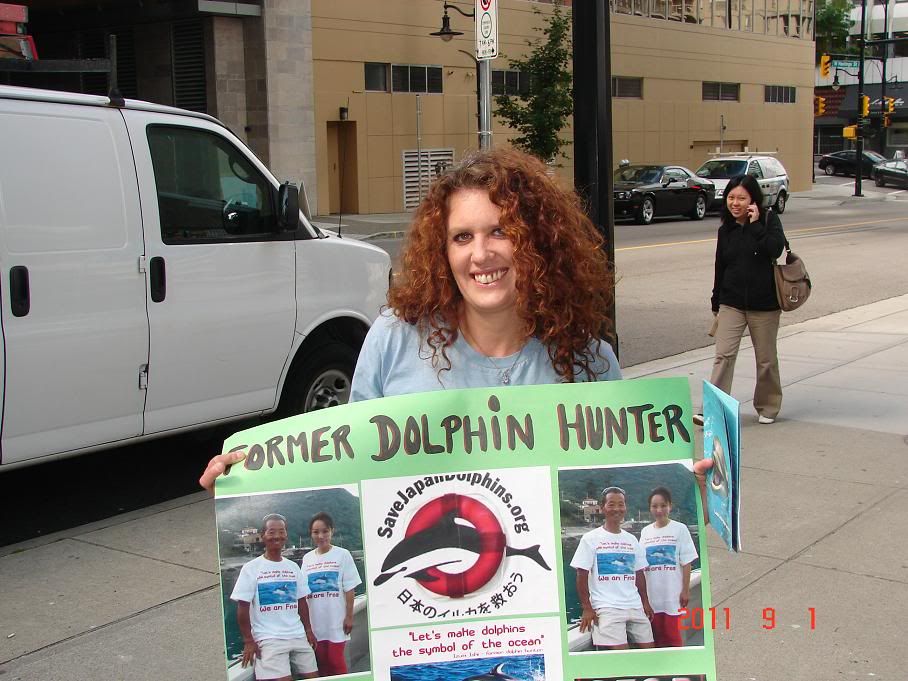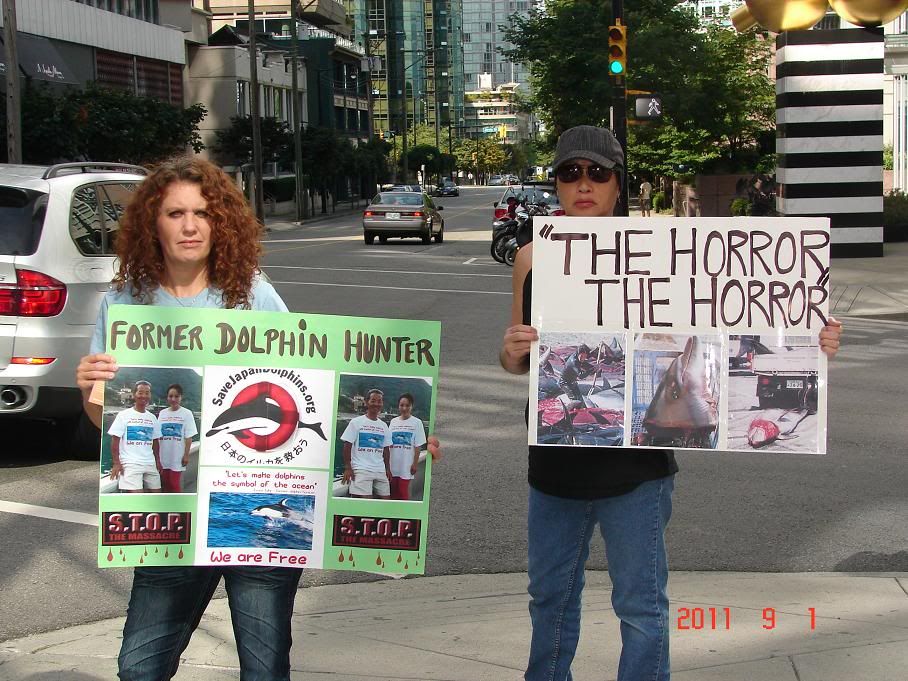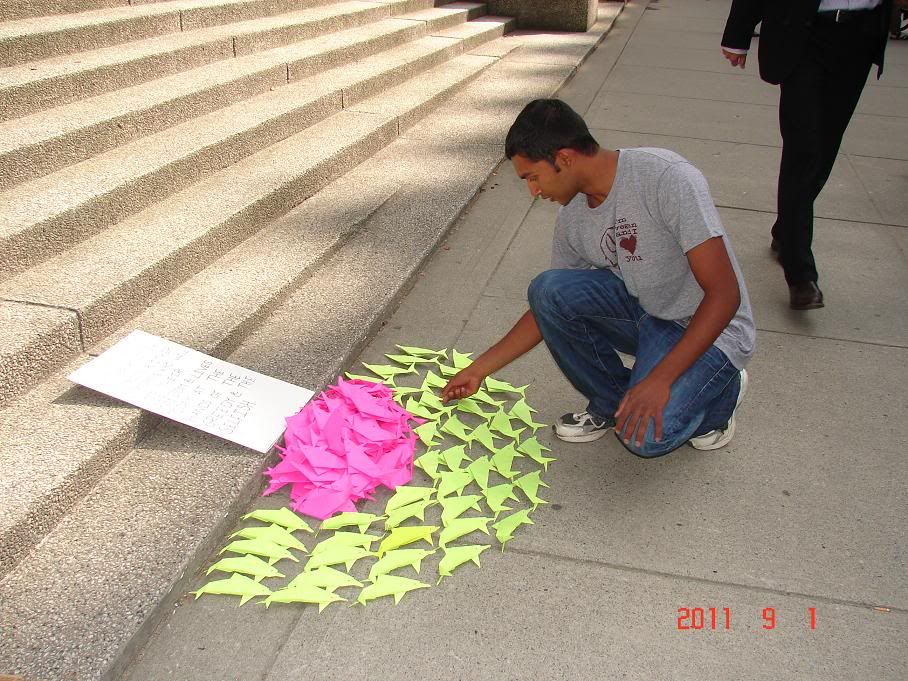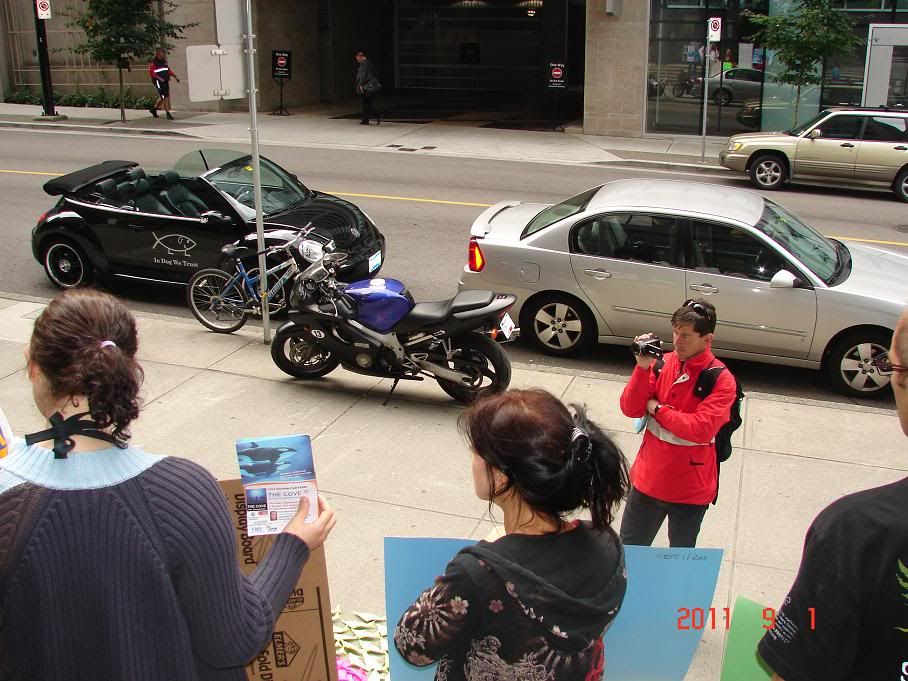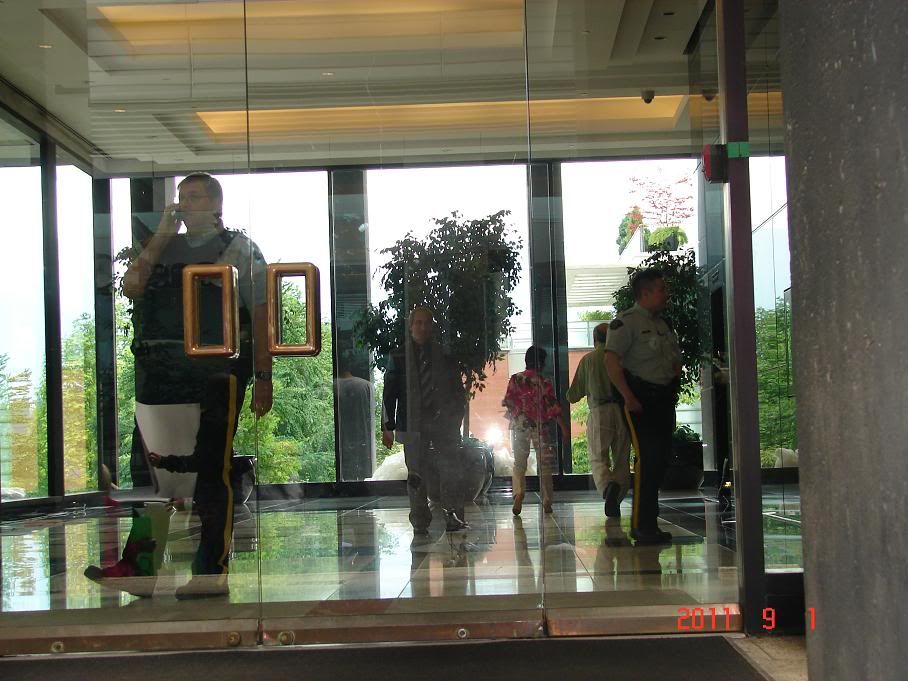 Guard to Anthony Marr: "I know who you are. Now get out of this building."
AM to guard: "My civil right is being trampled upon. This is a public place in my city. I have a right to be here."
Guard to AM: "No you don't. This is a private build. Now I want you to leave."
Am to guard: "The whole planet is a public place."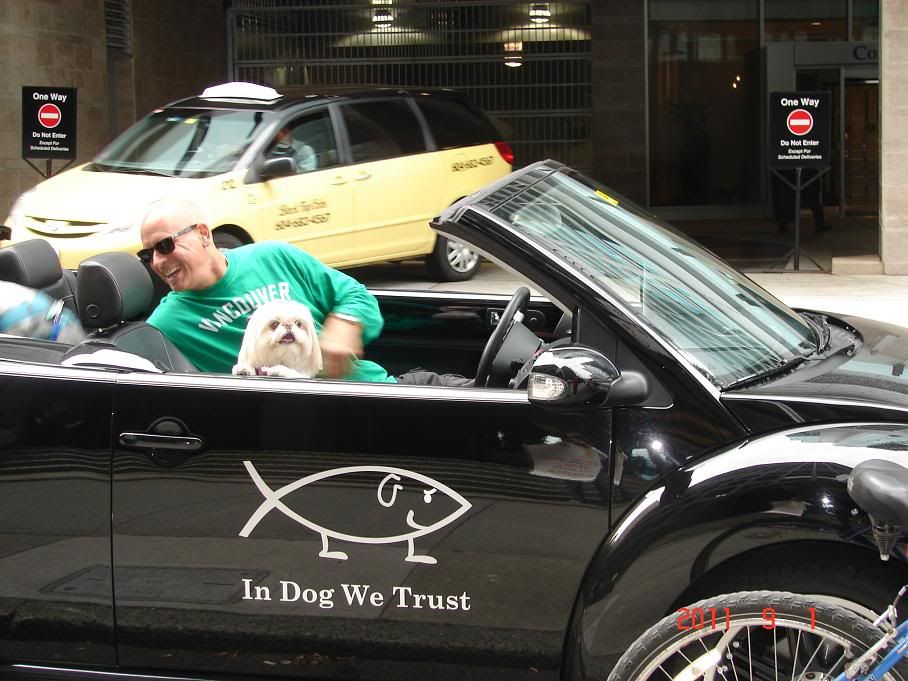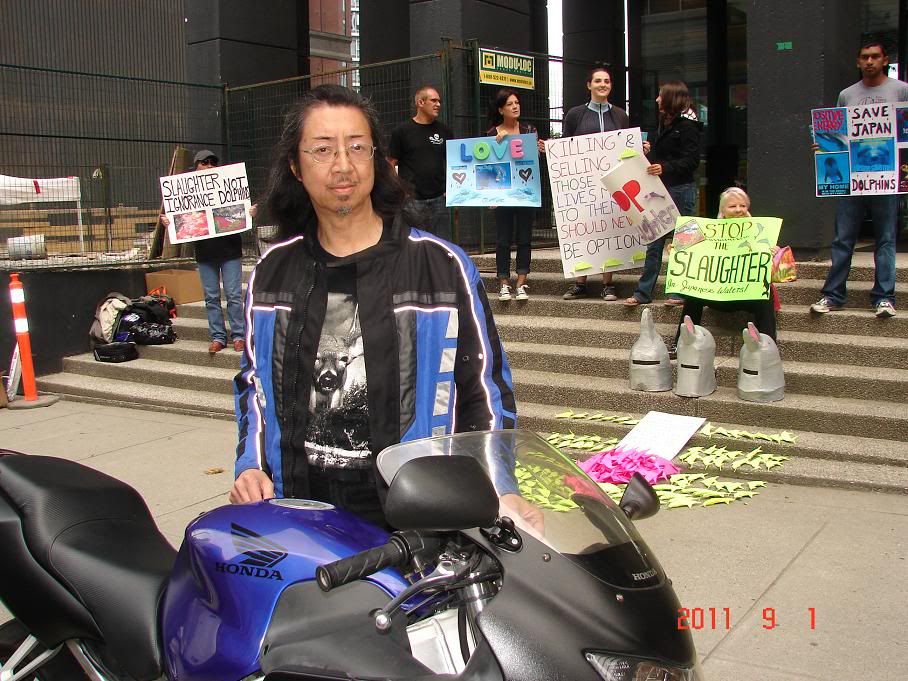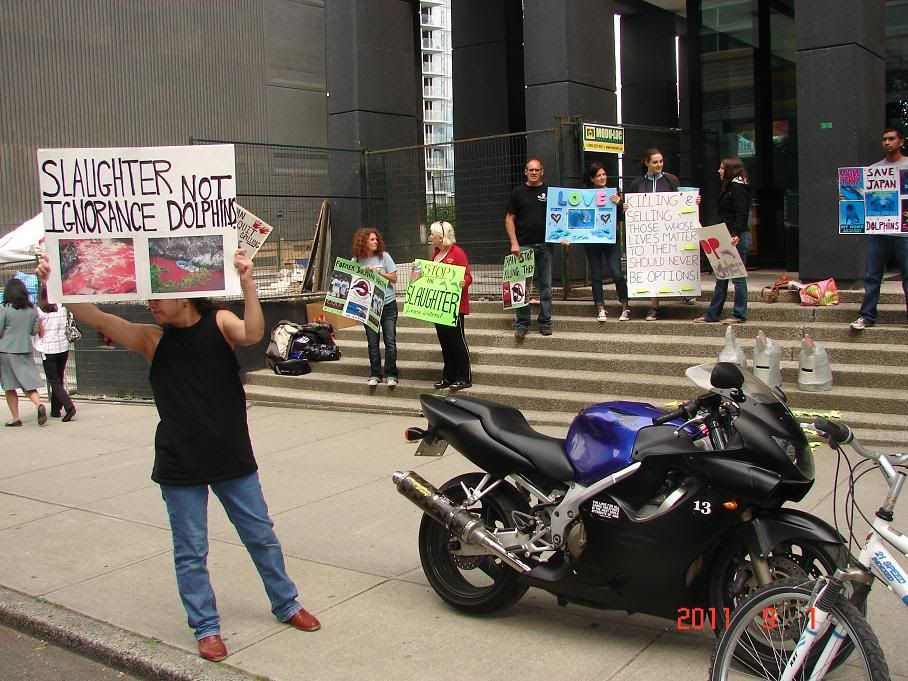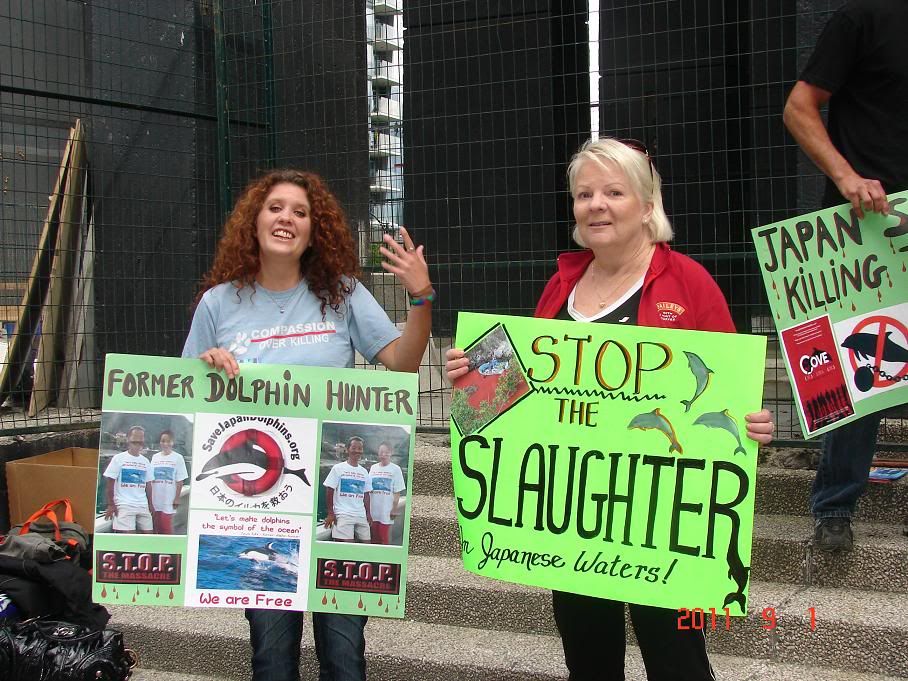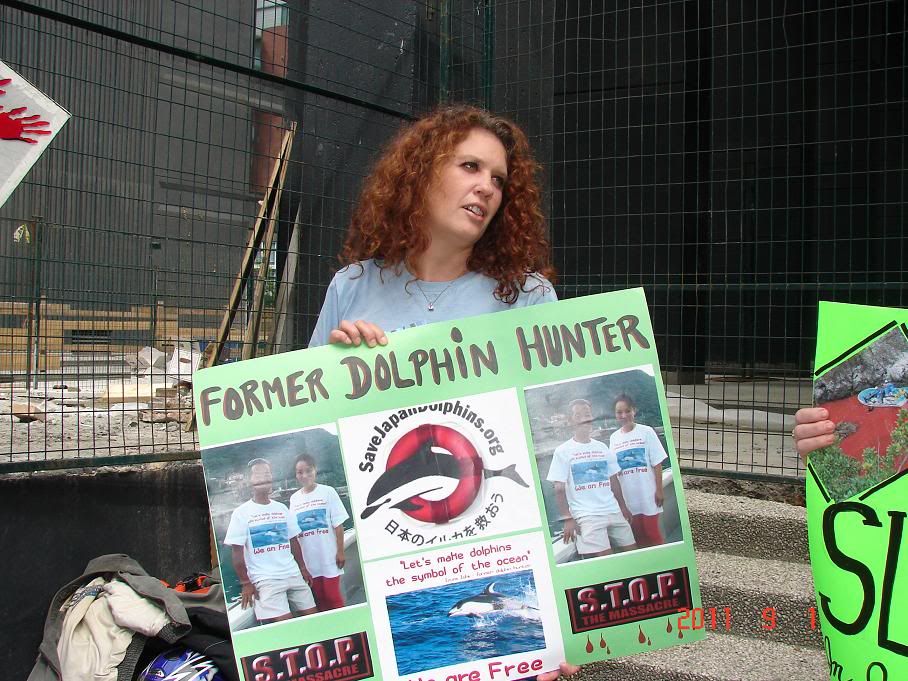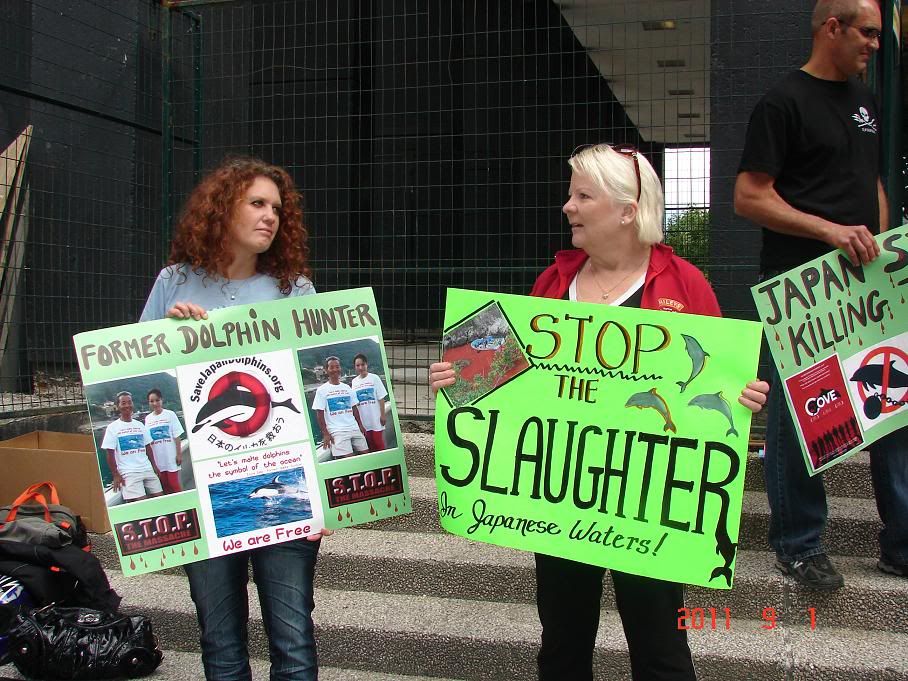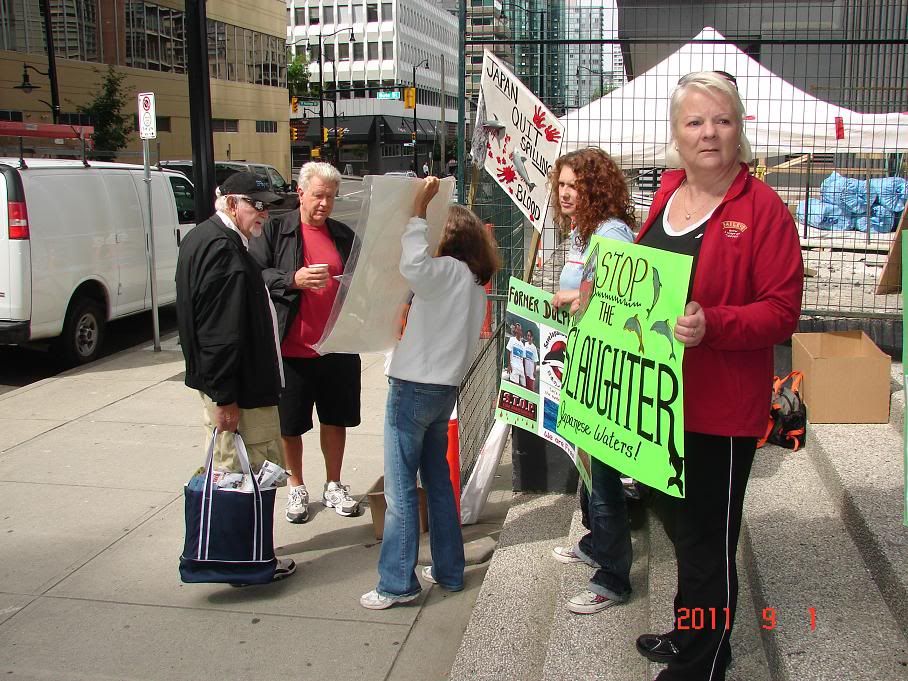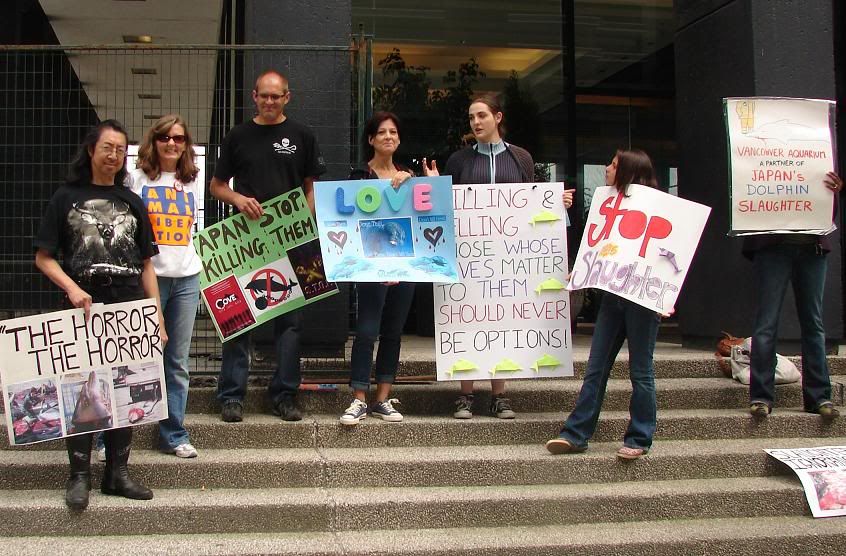 Anthony Marr, Founder and President
Heal Our Planet Earth (HOPE)
Global Anti-Hunting Coalition (GAHC)
Anthony-Marr@HOPE-CARE.org
www.HOPE-CARE.org
www.facebook.com/Anthony.Marr.001
www.facebook.com/Global_Anti-Hunting_Coalition
www.myspace.com/AnthonyMarr
www.youtube.com/AnthonyMarr
www.HomoSapiensSaveYourEarth.blogspot.com
www.DearHomoSapiens.blogspot.com (AM's 3rd-book-in-the-making)
www.myspace.com/Anti-Hunting_Coalition
www.ARConference.org